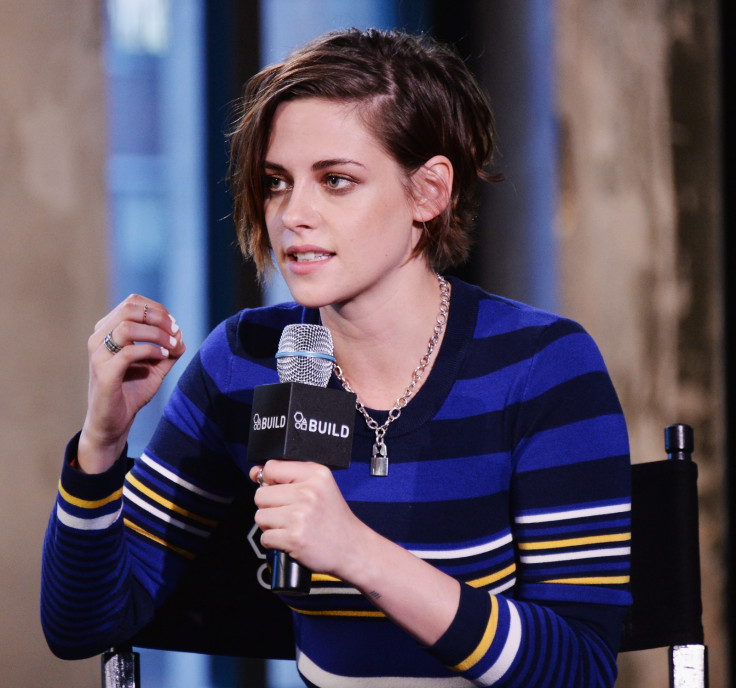 Hollywood actress Kristen Stewart says she feels "bad" for the Kim Davis, the anti-gay Kentucky clerk who was jailed for denying same-sex couples marriage licences. Davis was freed on 8 September after spending five days incarcerated for disobeying a court order. She was found in contempt of court for refusing to uphold June's US Supreme Court ruling legalising same-sex marriage.
Speaking to the Daily Beast, the Twilight star that she had been following the story but it made her "deeply uncomfortable." Stewart said: "I feel really bad for her. Anyone who's so closed off to things that are so apparent? Imagine what else she's missing out on in life. I'm not making any grand statements about her personally, but if something so glaringly obvious, such as this subject... it's like: 'Oh, buddy, that must suck.'
Stewart, who is said to be enjoying a same-sex romance with Los Angeles-based visual effects producer Alicia Cargile added: "That fear of the unknown cripples people, breeds hate, and it's just very sad."
The 25-year-old's remarks come weeks after she finally addressed questions about her own sexuality."If you feel like you really want to define yourself, and you have the ability to articulate those parameters and that in itself defines you, then do it," she told Nylon magazine's September issue.
"But I am an actress, man. I live in the fucking ambiguity of this life and I love it. I don't feel like it would be true for me to be like: 'I'm coming out!' No, I do a job. Until I decide that I'm starting a foundation or that I have some perspective or opinion that other people should be receiving...I don't. I'm just a kid making movies."
Before her incarceration Davis told The Kentucky Trial Court Review that she was ready to head to jail for her beliefs. "I would have to either make a decision to stand or I would have to buckle down and leave ... And if I left, resigned or chose to retire, I would have no voice for God's word."