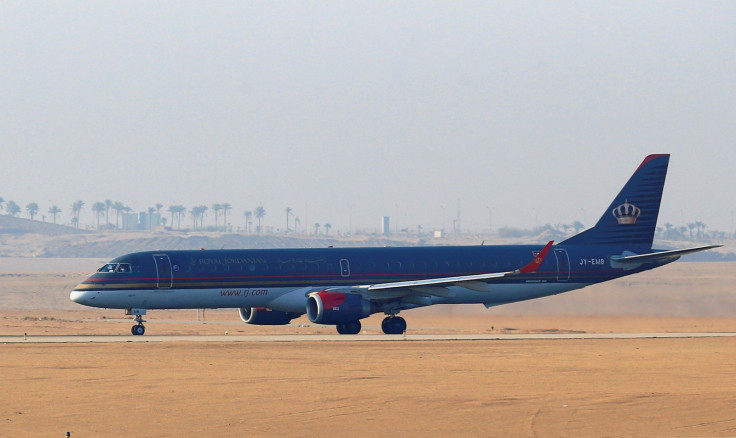 Royal Jordanian and Kuwait Airways have become the latest airlines to have the ban on carrying laptops in the cabin bag on direct flights to the US lifted.
The controversial measure was introduced in March, when laptops and large electronic devices were banned on flights to and from eight Muslim countries to America by the US Department of Homeland Security (DHS).
Royal Jordanian, which operates 16 weekly non-stop flights to three US destinations from Amman, the Jordanian capital, said it had worked closely with US authorities to implement tighter security checks on flights to the US
"Enhanced security measures are now implemented to meet the requirements of the US DHS' new security guidelines for all US bound flights," said Royal Jordanian president and chief executive president Stefan Pichler.
"We are glad that our guests can now fly on board Royal Jordanian and use their electronic devices. We highly appreciate our passengers' patience and understanding during the time of the ban."
Meanwhile, Kuwait Airways, which flies to New York via Ireland also confirmed the bad was lifted after DHS official inspected safety measures on its flights.
Over the last two weeks, the UAE capital Abu Dhabi became the first Middle Eastern city to be exempted from the laptop ban as DHS lifted the restriction after verifying that Eithad Airways had incorporated "enhanced security measures", while Emirates, Qatar Airways and Turkish Airlines also confirmed the ban had been lifted on their flights.
As it stands, the ban still affects international airports in Cairo and Casablanca in Egypt and Morocco respectively, as well as the Saudi airports of Jeddah and Riyadh.
However, Saudia, Saudi Arabia's flagship carrier, said passengers will be allowed to carry tablets and laptops on board flights to the US from 19 July, while Moroccan national carrier Royal Maroc also expects the ban to be lifted next week.