Kuwait to Conduct Gay Tests to 'Detect and Ban' Homosexuals from Entering Gulf Kingdom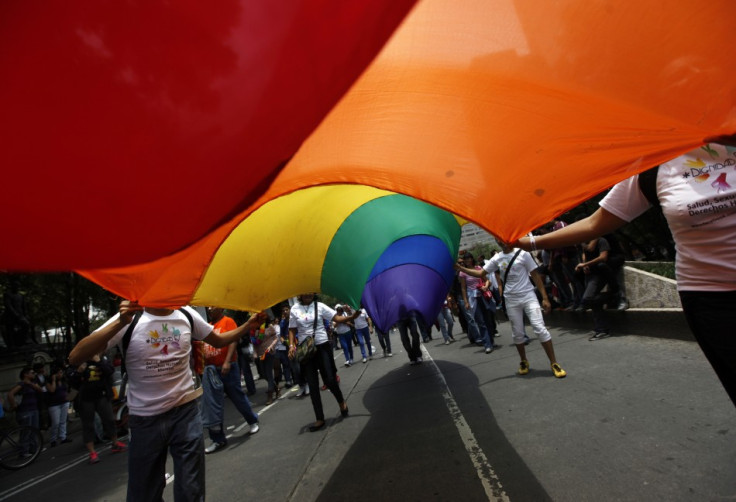 Kuwait will conduct medical screening tests to "detect" homosexuals who attempt to get into the Gulf kingdom, according to a senior official.
Yousouf Mindkar, director of public health at the Kuwaiti health ministry, said that the routine clinical screening of expatriates coming into the Gulf Cooperation Countries (GCC) will include tests to identify LGBT people who will then be banned from entering the country.
"Health centres conduct the routine medical check to assess the health of the expatriates when they come into the GCC countries," he told local daily Al Rai. "However, we will take stricter measures that will help us detect gays who will be then barred from entering Kuwait or any of the GCC member states."
Homosexuals acts are banned in all the GCC member countries, which include Bahrain, Kuwait, Oman, Qatar, Saudi Arabia and the United Arab Emirates (UAE).
In Kuwait, people involved in a homosexual acts can receive up to 10 years in jail if they are under 21. In 2010 the conservative Gulf country banned the screening of Egyptian film Beddon Rakaba (Out of Control or Uncensored) saying that it "encouraged debauchery". The film focused on youth people using drugs and having homosexual relationships.
A member of the censorship board said that some of the scenes were "too hot" and that the lesbianism theme was "too bold."
In 2012, Kuwaiti police officers arrested two men for allegedly having homosexual acts in a car at a café's parking lot in Kuwait city. Police also found the men had a four-year-old "marriage contract" and were planning to travel abroad to obtain a legal marriage certificate.
According to many Arab LGBT organisations, it is common practice among Arabian Gulf gay couples to sign a marriage contact as a sign of love and commitment.
Bahrain arrested 127 people in 2011 for holding a "depraved and decadent party", according to Gulf News.
READ: Kuwait Gay Test: Video Condemns Kuwaiti Men as Closet Gays and Hypocrites
© Copyright IBTimes 2023. All rights reserved.