A controversial new video is mocking plans for 'gay tests' in Kuwait by suggesting homosexuality is rampant in Arab society.
Producers at Taiwan's TomoNews depicted Arabic men as hypocrites who eschew same-sex relations - but secretly love them.
The footage also features a Sultan's Palace being hit by a sex toy missile fired from a cannon by a semi-naked man riding a pink unicorn.
In the voice-over, the video states that western values have trumped the Middle East and that traditional Arabic culture is on "the wrong side of history."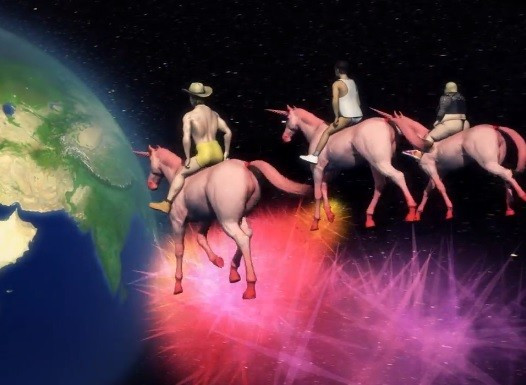 The video suggests the Arabic greeting of a kiss on the cheek between men is in itself homosexual and that women get second class treatment because they are not sexually attractive to men.
TomoNews made the video following calls for so-called 'gaydar' tests on men visiting countries which belong to the Gulf Cooperation Council (GCC), revealed by IBTimes UK, where homosexual acts are banned.
Among GCC states is Qatar, which is now facing calls to be stripped of the 2022 football World Cup, as a result.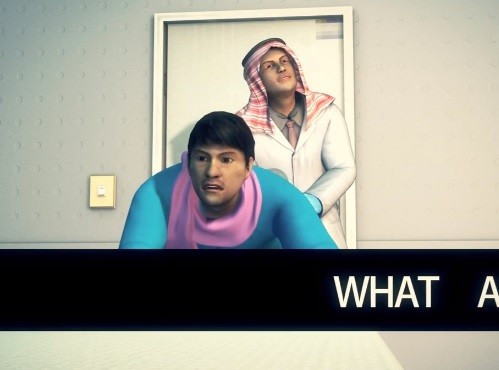 Yousouf Mindkar, of the Kuwaiti health ministry said tests would "detect" homosexuals.
"We will take stricter measures that will help us detect gays who will be then barred from entering Kuwait or any of the GCC member states."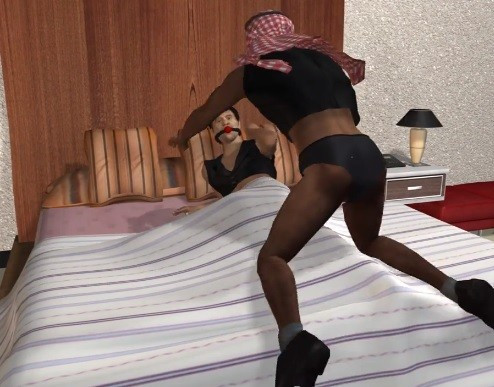 That drew an angry response from gay-rights campaigner Peter Tatchell, who told IBTimes UK: "FIFA now has no option but to cancel the world cup in Qatar. Allowing it to go head in these circumstances would involve FIFA colluding with homophobic discrimination."
Tatchell called the Kuwaiti proposals "barbaric."
"There is no known medical test to detect homosexuality. I wonder what quackery the Kuwaiti authorities plan to invent in their vain attempt to identify gay men. It simply won't work.
"Banning gay people from entering the country will deter foreign investors and companies. They won't want to subject their employees to such barbaric, medieval humiliations."