Reality TV star and model Kylie Jenner has effectively split up with her geboyfriend Tyga, with the couple continuing to live independent lives away from each other, a source has claimed.
The break-up has been mooted for a while, but Jenner has finally taken action after witnessing the destructive nature of brother Rob Kardashian's tumultuous relationship with Blac Chyna.
A source told Hollywood Life: "Kylie is sad as she and Tyga are living separate lives. Lately, she has been spending more time with friends and less time with Tyga as things really are cooling off between them.
"Kylie feels like she needs a break from Tyga's mooching ways as well as all the baby mama drama with Chyna."
Chyna, 28, split with Rob Kardashian, 30, earlier this year, months after the couple welcomed their first child, daughter Dream, in November 2016.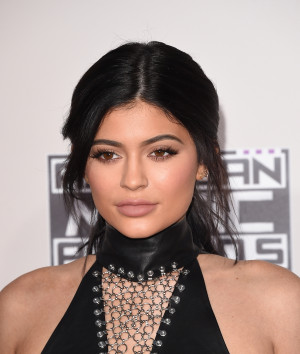 The former pole-dancer previously dated Tyga, before the Molly hitmaker, 27, set eyes on Jenner. The pair eventually their relationship after Jenner's 18th birthday and have been together intermittently since.
Earlier this month Chyna went on a Twitter rant, convinced her exes were colluding to gang up against her as Tyga continued to allegedly pay child support
"It's funny now to me!!! But when Tyga and side n***a kicked me out!!! And they wanted to see me fail! lol And 2 grind from the dirt!!!!!! No child support! N***a is like hoes! So imma treat u like that! Not paying Jenny ! Wow. Stop running to ur money! Telling my business about King! I bet any money ! I got more money then ur account Tyga, Michael !!!" she raged.
The Hollywood Life source claims that the explosive situation has made Jenner, 19, think about future stability, and doubt the possibility of a long-term relationship with Tyga.
"Kylie saw what happened to Rob [Kardashian] and Chyna and now she is hitting the brakes on her and Tyga before she falls into a messy situation with him too.
The latest social media outburst from Chyna only made Kylie feel more secure in her decision to lean away from Tyga," the source concluded.