Kylie Jenner wants to grace Vogue cover like Kim Kardashian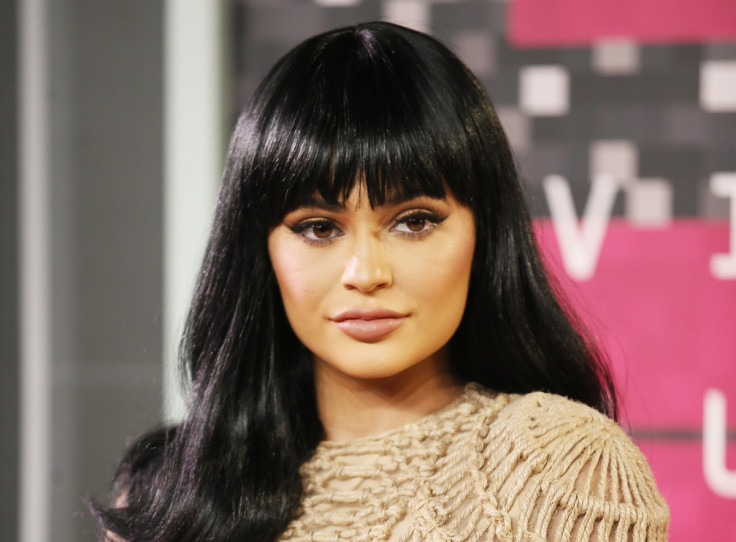 American reality television star Kylie Jenner hopes to grace the cover of Vogue like her sister, Kim Kardashian. The 18-year-old Keeping Up With The Kardashians star is hoping to make it big in the industry like American rapper Kanye West's wife.
In 2014, the 34-year-old mother-of-one covered the April issue of the fashion Bible with the Gold Digger hitmaker. A source told Hollywood Life: "Being on the cover of American Vogue would be an absolute dream come true for Kylie. She says she would dedicate the cover to all her fans who have been hurt by haters and bullies!"
"It's something she's always dreamed of and she's determined to make it a reality," the insider added. "Kylie has already imagined in her head how she would want the cover to look and what she would be wearing. She says she would want her hair to be styled retro Hollywood."
Meanwhile, Jenner apparently told Khloe Kardashian to stop stealing her look. It was previously reported that West advised Tyga's girlfriend to stop copying Kim and to create her own identity.
"Kylie loves Khloe but she's laughing at her for trying to copy her look and make her lips bigger," another source said. "She's already chastised Khloe and told her she looks stupid for trying to steal her trademark image. She even told Khloe to stop while she's ahead because she'll never have perfect lips."
Meanwhile, Jenner had previously admitted that her lips are fake. In an episode of Keeping Up With The Kardashians, she revealed that she has gotten lip filler.
"I have temporary lip fillers, it's just an insecurity of mine and it's what I wanted to do. I'm just not ready to talk to reporters about my lips yet because everyone always picks us apart. I want to admit to the lips, but people are so quick to judge me on everything, so I might have tiptoed around the truth, but I didn't lie," she said.
© Copyright IBTimes 2023. All rights reserved.