La Liga president confirms Lionel Messi has already signed new Barcelona deal
Javier Tebas says that the announcement of the official signing is a mere formality.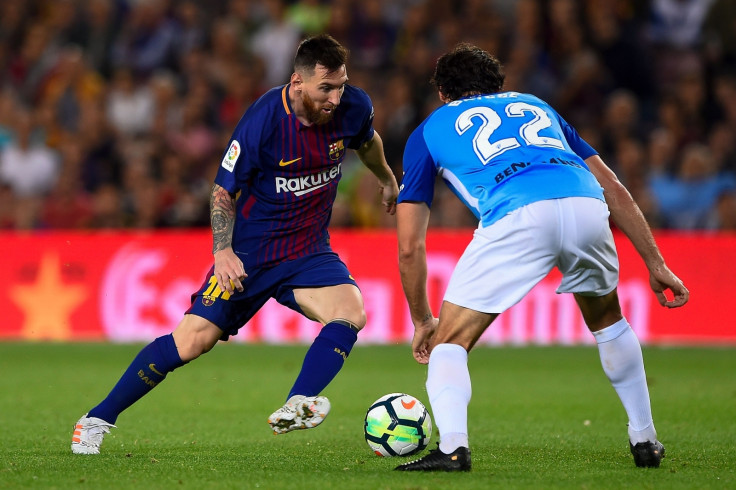 La Liga president Javier Tebas has given a major boost to the Barcelona fans after confirming that Lionel Messi has already signed a new deal to commit his long-term future to Ernesto Valverde's side.
On 5 July the Catalans announced they had reached an agreement to tie the five-time Ballon d'Or winner him to Nou Camp until 2021.
"FC Barcelona and Leo Messi have agreed on a contract renewal that will keep the Argentinian at the club until 30 July 2021," the statement from the club read two months ago. "The deal will be signed in the coming weeks, when Messi returns to the team for pre-season training."
However, Messi is yet to put pen to paper on the new contract more than four months after the club made the announcement.
The delay is said have put other European clubs on alert with the Argentina international having enjoyed another impressive start to the 2017-2018 campaign, scoring 16 goals in 17 appearances.
Some reports have even suggested that the 30-year-old forward could negotiate a move to another side from January with his contract due to expire at the end of the season.
Officials from Barcelona have denied that, claiming that the picture of Messi putting pen to paper on the deal is all that is required with the player's father having already signed the paperwork on behalf of his son.
On 15 September club president Josep Maria Bartomeu said that Barcelona were waiting for the right time to take that picture, with the club expecting to make the official announcement before Christmas.
Now La Liga president Javier Tebas has supported those claims, insisting that the announcement of the signings is a mere formality with the agreement having already been signed.
"Messi has a contract which has been renewed," Tebas said to the reporters as quoted by AS. "Contracts are official when they are signed and not when it is announced that they have been signed. Messi has signed with Barcelona, if I have not been lied to, he has signed."