Despite taking just one point from their last four La Liga games, Barcelona remain odds-on favourites ahead of Atletico Madrid and Real Madrid to take the title. Yet the Catalans are still at the top of the table on goal difference over Atletico, and a look at the remaining fixtures suggests they could well expect five victories – and the title – from their last five games.
Luis Enrique's side may also benefit from their Champions League elimination last week (13 April) as their rivals have tough European semi-finals to play during the run-in. Barca, meanwhile, can focus on La Liga, as their Copa del Rey final against Sevilla is not until 22 May, a week after their last league game with Granada.
Barca's disastrous April and the excellent form of their rivals put the Catalans' hopes of retaining the title in jeopardy, though. Barcelona began April in line to become the first club in history to secure back-to-back trebles, leading La Liga by 10 points from Real Madrid and nine from Atletico Madrid. But going out of the Champions League and losing to Real, Real Sociedad and Valencia means this is their worst run since 2003.
Atletico, as well as taking Barca's scalp in Europe, have secured three comfortable wins in La Liga over Betis (5-1), Espanyol (3-1) and Granada (3-0) to draw level at the top of the table. Real Madrid look to be in even in better shape, having put behind them a slow start to the season with seven consecutive La Liga victories, including 5-0 over Getafe, to reduce the gap with Barcelona to just one point.
It leaves the title more open than ever with five games remaining, but the fixtures and Barca's good performance against Valencia, despite the defeat, suggest fans should still face the finale with confidence.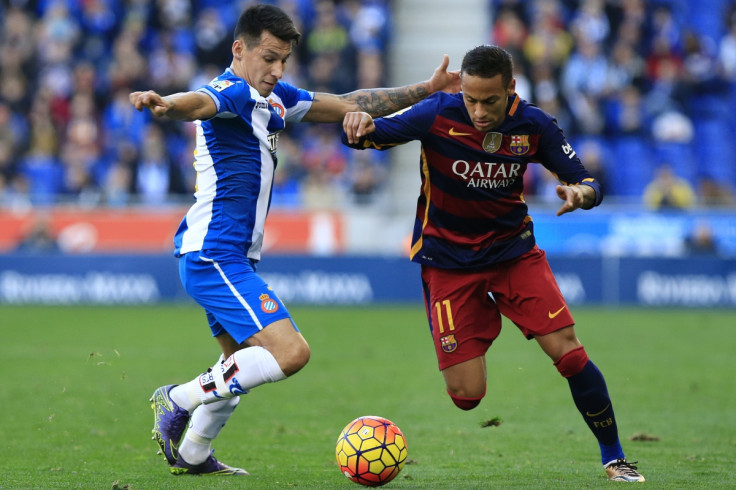 Barcelona's last five games
The Catalans play five teams outside of the top 10, some of them battling relegation, with two games at home and three away.
Deportivo de Coruna (away)
Barca drew 2-2 against the Galicians at the Nou Camp in December. Yet, despite a good start to the season, Deportivo have only won one game in their last 16 and with 38 points are yet to secure survival.
Sporting Gijon (home)
They shouldn't have much trouble against a team they beat 3-1 away. The Asturians are third from bottom in La Liga and one of the favourites to go down, with just one win in their last 10, though that was against Atletico Madrid.
Real Betis (away)
Betis mathematically remain in the relegation battle but a draw with Celta Vigo, following victory over Levante, put them very close to the target with 38 points. The matches came off a run of three consecutive defeats and they have already lost 4-0 to Barcelona at the Nou Camp.
Espanyol (home)
The Barcelona derby is expected to be the trickiest game for Luis Enrique's side due to the huge rivalry between the clubs. Espanyol blocked their neighbours in 2006-07 by beating them in the penultimate game of the season, effectively gifting the title to Real Madrid. They may be looking for more than local pride from this game, too, being on 36 points, four short of the 40-point safety mark.
Granada (away)
Granada will be playing for their life when they host Barcelona in the last game. They are just one point above relegation, having won only twice in their last 12 games.
Atletico Madrid's last five games
Los Colchoneros have a slight advantage as they play three of their last five at home. But Athletic Bilbao and Celta are expected to be tough opponents and they will face two clubs in Rayo Vallecano and Levante desperate for points to avoid relegation.
Athletic Bilbao (away)
The Basque side are fifth in the table and have won six of their last eight, and lost just three games at their San Mames ground this season.
Malaga (home)
Malaga are eighth in the table and have lost three of their last 10 games. They beat Atletico 1-0 at the Rosaleda Stadium earlier this season and this game will come just before their Champions League semi-final first leg against Bayern Munich.
Rayo (home)
Rayo were tipped to go down to the second division after a slow first part of the season. But with two victories in their last three games, including one against Villarreal, Diego Simeone's side can expect a tough game. They are now five points above relegation with 34, and will need more to be sure of La Liga action next season.
Levante (away)
The visit to the second-bottom club should be a comfortable win for Atletico. However, they won their last game against Espanyol, sparking renewed hope that they can avoid relegation.
Celta (home)
Celta are sixth in La Liga and have only lost twice in their last 10 – against Real Madrid (7-1) and Barcelona (6-1). Atletico will expect to replicate their rivals' victories, in points if not in goals, having beaten Celta 2-0 away earlier in the season.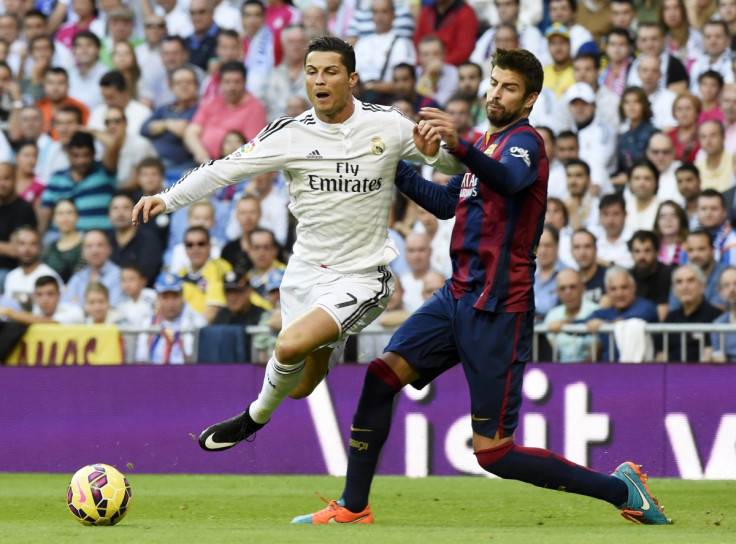 Real Madrid's last five games
Los Blancos have three complicated games against Villarreal, Valencia and Real Sociedad. But they start with two relatively straightforward matches against teams who have already secured their targets.
Villarreal (home)
Villarreal are fourth in La Liga and beat Real Madrid 1-0 earlier in the season. But they lost against Rayo Vallecano at the weekend, and with the Champions League spot almost secure, the Yellow Submarine are already thinking of their forthcoming Europa League semi-final with Liverpool.
Rayo (away)
Even though Rayo have improved lately this looks to be the easiest of Real's remaining games. Paco Jemez's extremely bold style has been enough to secure survival in previous years, but never to compete against the bigger teams, and they lost 10-2 to Los Blancos earlier in the season and were thrashed twice by Barcelona, 5-2 and 5-1.
Real Sociedad (away)
The visit to San Sebastian looks a massive test for Real Madrid. Real Sociedad have improved greatly since David Moyes left, beating Barcelona, and will host Real without any pressure, having secured survival with 41 points. The game is sandwiched between Los Blancos' Champions League double duel with Manchester City.
Valencia (home)
Valencia versus Real Madrid is not a derby, but their rivalry could be compared to that between Barcelona and Espanyol. Los Che may have little to play for, but there is no better way for the players to make amends for their horrible season than with a victory over Los Blancos. They beat Barca at the weekend and in Paco Alcacer, Dani Parejo or Andre Gomes have the talent to spoil Real Madrid's party too.
Deportivo (away)
The Galicians also play against Barcelona and may have the fate of the title in their hands. Being on 38 points already, it looks likely they will have nothing to play for. But Deportivo boss Victor Sanchez del Amo, a former Real player, would enjoy having the last word...