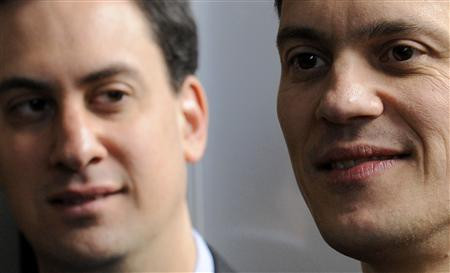 Ed Miliband has been elected to be the new leader of the Labour Party following a four month campaign in which the five candidates have battled it out for support from Labour members and affiliated unions and organisations.
Under the complex electoral college system Ed Miliband just edged out his brother David Miliband, who had previously been considered the frontrunner.
As soon as the news was announced both Miliband's hugged each other, putting behind them the greatest episode of sibling rivalry in their lives to date.
He began his victory speech by praising the other candidates, starting with his brother, but moving on to Ed Balls, Andy Burnham and Diane Abbott. He also indicated that Mr Balls would get a senior position in his government saying that he had done a good job shadowing Conservative Education minister Michael Gove.
After the other three candidates were eliminated under the AV electoral system Ed Miliband won with 50.65 per cent of the vote, compared with David Miliband's 49.35 per cent.