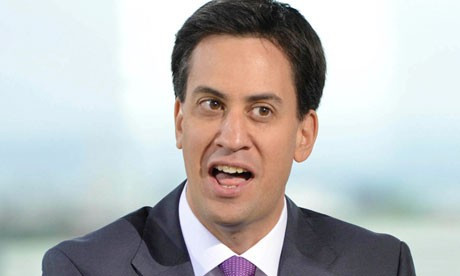 Labour MP Paul Goggins, 60, has died eight days after suffering a stroke.
The former Labour Home Office minister collapsed while running with his son and was rushed to Salford Royal Hospital.
Labour leader Ed Miliband paid tribute to the late politician, who was elected as MP for Wythenshawe and Sale East in 1997.
In a cross-party speech, he said the Labour party had "lost one of its most dignified, humane, wise and loyal MPs".
He added: "People from all sides of the House of Commons had the greatest affection, admiration, and genuine respect for Paul. We are deeply saddened by his passing.
"Our thoughts and our deep condolences go out first and foremost to his wife Wyn, and his children, Matthew, Theresa and Dominic. They have lost a husband and a father for whom family was at the heart of everything he held most dear.
"Paul was a man of deep faith whose commitment and strong values shone through everything he did. As a social worker, councillor, MP and minister, attending to the needs of the most disadvantaged was always at the core of his particularly thoughtful and dedicated service.
"He was held in great affection by the people of Northern Ireland for his real understanding of the challenges they faced in the aftermath of the Good Friday Agreement.
"I know Paul's family have been profoundly moved by the outpouring of support, love and affection they have received since Paul fell ill last week. The Labour Party has lost one of its very best and one of its own. We mourn him deeply."
Prime minister David Cameron paid tribute to Goggins on Twitter.
John Leech, the Liberal Democrat MP for Manchester Withington, paid his respects on the social networking site.