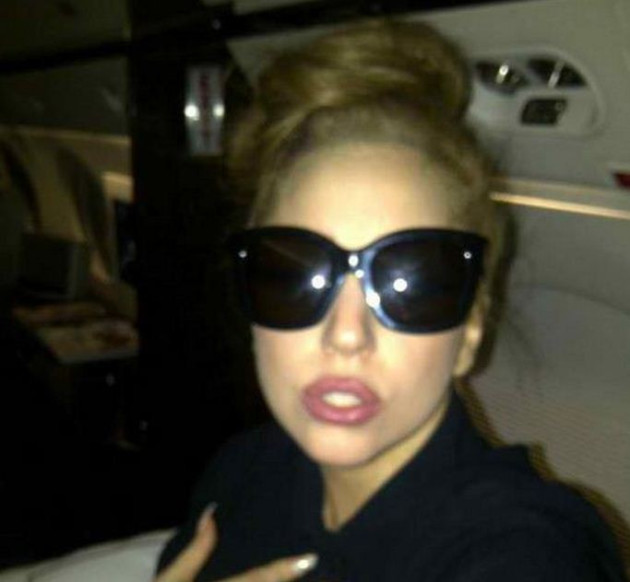 Lady Gaga admitted she cried a little when watching a video of herself vomiting, during a concert in Barcelona, Spain. The 26 year old Italian-born American singer threw up four times on stage but continued the show as if nothing happened. She then posted a video clip on YouTube.
She tweeted: ""Check out Lady Puke GA doing Swan 'Vomit' Lake."
She added: "I still hit my routine mom!! :) Thank goodness for the Dorchester. I need some tea, I think I just cried a little watching that (sic)."
A report on TMZ said sources close to the singer confirmed she was suffering from the flu but did not want to cancel the show. This, incidentally, isn't the first time this has happened. In August this year, Lady Gaga vomited during a show in Romania.
Apparently, when she returned after the upheaval, the singer told her audience: "I went backstage and vomited, and I did not want you to see this... It happens to me sometimes."
This could be the start of a trend. Canadian pop star Justin Bieber also vomited on stage... during the first night of his Believe tour, in Arizona, USA. The singer blamed the milk he consumed before the concert for the incident.
Meanwhile, the health of Lady Gaga has been a subject of public discussion in recent weeks, for her weight gain. The 26 year old singer responded sharply though, by admitting she suffered from bulimia and anorexia for more than a decade and posed in lingerie for her Web site LittleMonsters.com
"This is who I am. And I am proud at any size. And i love you, and want you to be proud in any form you may take as well. Please don't look for kindness in critics, go where you know the gold is. Here, in our hearts," she wrote.