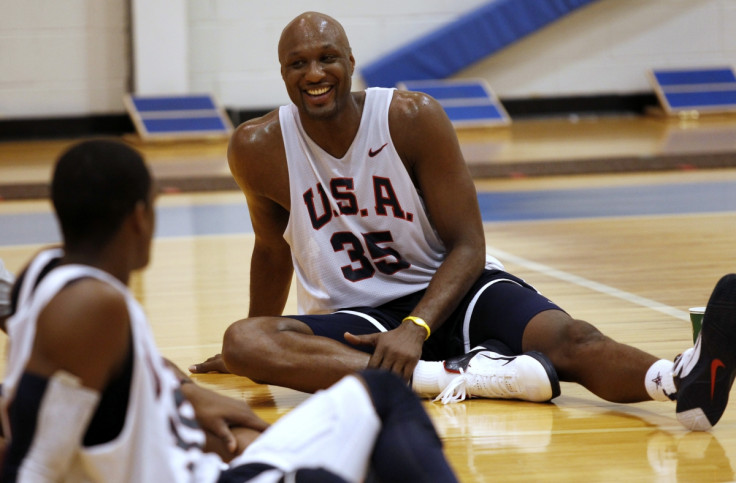 Pornhub queen Mia Khalifa has voiced her support for NBA star Lamar Odom as he lays in hospital fighting for his life. Like many fans, the Lebanese-born adult actress, who rose to prominence after making her porn debut in October 2014, expressed her outrage with the media circus surrounding the 35-year-old fallen athlete.
Taking to Twitter, she shared a tweet by user @notthefakeSVP which read: "His name is Lamar Odom. And we knew it. Long before he got married on a TV show we don't watch." Before adding her own two cents.
"Thank u, @notthefakeSVP. Needed to be said" she told her 773K Twitter followers. It is likely that Khalifa was referring to the fact that multiple news outlets and fans had described him as Khloe Kardashian's husband.
On 13 October, Odom was found unresponsive at a legal brothel, the Love Ranch South in Pahrump, Nevada, after a suspected overdose. He was found by two employees at the brothel, who called 911 at 3.15pm local time. According to the brothel owner, Dennis Hof, he had taken several tablets of herbal Viagra.
Khalifa is not the only one fighting Odom's corner. In a recent rant to TMZ, hip hop star Master P said all his friend wanted was to get his career back on track after being "blackballed" by the NBA over his decision to feature on hit reality show Keeping Up With The Kardashians. Odom last played in the NBA in 2013, after winning two championships with the Lakers in 2009 and 2010, ESPN reported.
"A lot of these guys they don't have nothing to fall back on. With Lamar I think that the only thing he wanted. He though that show was going to help him after basketball," he told the cameras. "He was in good shape but I feel like he got blackballed. Because of what he was into. They felt like he was on the reality show and he was doing."