RIP Lamar Odom: Lil Wayne mistakenly tweets condolences as ex NBA star fights for his life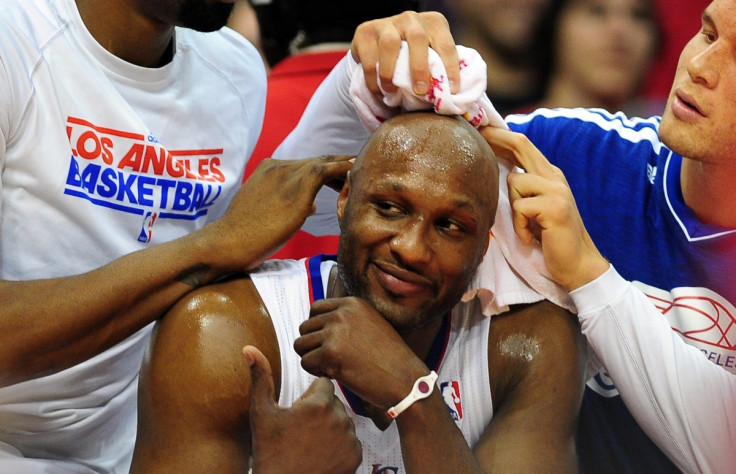 Hip hop star Lil Wayne has made the ultimate blunder by tweeting his condolences to Lamar Odom's family as the former NBA star continues to fight for his life. The basketball player was rushed to a Las Vegas hospital on 13 October after he was found unresponsive by two employees at the Love Ranch South in Pahrump. According to the brothel owner, Dennis Hof, he had taken several tablets of herbal Viagra.
Although multiple sources state that Odom is in critical condition and has a 50% chance of survival, Lil Wayne's premature tribute suggested that they had already passed away. "R.I.P Dam man. My blessings to ur fam and friends. (sic)" he wrote in a post shared with his 24.5m followers.
Within minutes fans took to Twitter to point out the error and also question Wayne's reason for posting the message when it was widely reported that he as very much alive. In response to the online uproar, he deleted his previous message and replaced it with a message which simply said "Woop".
Meanwhile, Entertainment Tonight reports that Odom is apparently showing slight signs of improvement. A source told ET: "There have been a few encouraging moments, including when Odom briefly fluttered open his eyes and at one point Kim Kardashian believed he squeezed her hand."
Khloe Kardashian – who is said to be still legally married to Odom – is reportedly holding a bedside vigil and making all medical decisions on his behalf. Odom's former partner Liza Morales and children, Destiny, and Lamar Jr, are also at the hospital.
A spokesperson for the Kardashian family revealed they have asked Dennis Hof, the owner of the Nevada brothel, not to talk to the media and give interviews. The statement read (via NY Daily News): "We reached out to Dennis politely asking him to respect Lamar's (and Khloe's) privacy during this difficult time and refrain from talking to the press. This is a very painful situation, as I know you are aware, and the idea that anyone would use it to seek publicity is really sad."
© Copyright IBTimes 2023. All rights reserved.