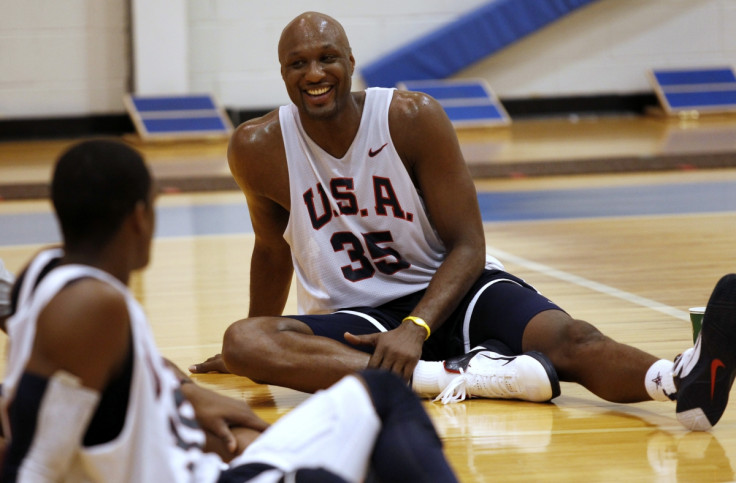 Kim Kardashian's ex-husband Kris Humphries has cast aside his turbulent history with his former wife's family to send his well wishes to Lamar Odom. Following the news that his fellow NBA player had fallen into a coma, Humphries, 30, expressed his sadness via social media.
Odom, 35, was taken to a Las Vegas hospital on Tuesday (13 October) after being found unresponsive at a brothel in Crystal, Nevada. Reacting to the news, Humphries tweeted: "Everyone please pray for @RealLamarOdom to make it through this. Great player, even better person!"
Humphries, who plays basketball for the Washington Wizards, was famously married to Kardashian, 34, for 72 days in 2011 before the reality star filed for divorce. During their short marriage, Odom was married to Kardashian's younger sister Khloé Kardashian, who has remained by her ex-husband's hospital bedside.
Other members of Khloé's family have broken their silence on social media to ask for fans to pray for Odom, including her mother Kris Jenner, who wrote on Instagram: "Please pray for Lamar #ourfighter." Without mentioning him directly, Khloé's younger half-sister Kendall Jenner tweeted: "Please don't go", while her brother Rob Kardashian, who is known to have been close to Odom, also posted on Instagram: "Praying nonstop for my Brother!!"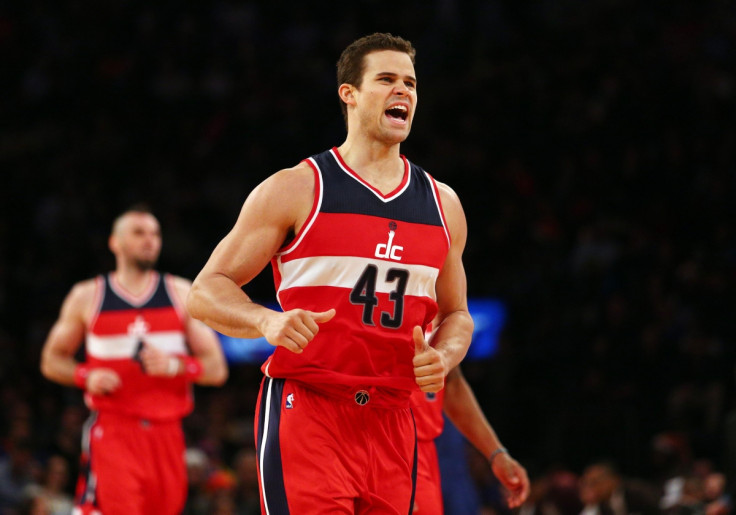 Kourtney Kardashian, Kim, Kendall and Kris have been pictured outside the Las Vegas hospital where the former LA Lakers player remains in critical condition. Odom was found unconscious at Denis Hof's Love Ranch South where he allegedly spent the weekend partying. Nye County sheriff Sharon Wehrly confirmed they had taken a blood sample from Odom and stated: "At this point, the case is ongoing."
Referring to the employees who discovered Odom unconscious in his suite at the brothel, Wehrly added: "They confirmed his [cocaine] usage on Saturday [10 October] but were unsure if it had continued throughout the weekend. They also informed dispatch that he had used up to 10 tabs of sexual performance supplements."
Reports have also emerged that Khloé, 31, is still legally married to Odom despite filing for divorce in 2013. It was previously claimed that their divorce had been finalised in July 2015 but TMZ reports that she is still his wife and making medical decisions for Odom.