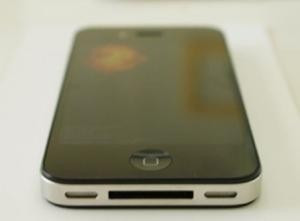 Foxconn, Apple's strategic partner for the iPhone has announced it expects to ship 24 million of the next generation phone by end of this year beginning 'soon'.
Details on the phone remain scarce however Apple have allowed a prototype to emerge on various sites around the web, which show a much leaner frame that allows for 33 pct more space - the result of which gives iPhone 4G a much longer battery life.
The new thinner frame as seen below, give the iFrame a more rugged feel, whilst rumours surface of availability of five colours for personalisation.
The screen, which Digitimes - an IT trade publication - confirmed recently will be an 960 x 640 resolution with technology that apparently gives it a considerably wider viewing angle and clarity in bright conditions.
The next update on the next-generation iPhone is expected in June 7th where Apple will kick off a media craze expected to last until release.
Apple and Steve Jobs, meanwhile prefer to keep their focus on the iPad for now, with the international launch (for UK) at the Apple Store on London's Regent Street on Friday 28 May.
Ed: some changes have been made to this article which mistakenly put the screen as OLED as reported by Foxconn - this is however only reported as LCD by Digitimes in the specs above