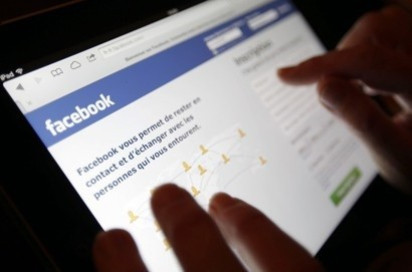 Businesses have finally overcome their initial confusion about what to do with social media. Now they are starting to consider how and where implementing social technology and strategy can drive their business forward, and impact the bottom line.
Across a range of industries, businesses have begun to discover that particularly for the marketing and sales functions, networks like LinkedIn and Twitter are powerful commercial tools, changing the nature of business forever.
If you've resisted making social media part of your sales strategy until now, it's high time you embrace the beast and start reaping the rewards. A recent study by InsideView revealed that over 90% of CEOs said they never respond to the cold emails or calls we're all familiar with. Social media can increase your networking and lead generation capabilities, shorten the sales cycle, and improve sales by building brand awareness.
Social media can be the front line of your end-to-end Sales Performance Management (SPM) Strategy. When looking at the holistic approach to managing sales performance, you need to consider the lead generation that marketing extensively supports sales with. You'll also want to put in place good customer relationship management (CRM). It is important to use social media to spot opportunities and also 'social CRM' to engage customers throughout the whole sales lifecycle. If your sales team is not embracing technology platforms and enhancing them with social media, they are highly likely to be understaffed and overworked.
Companies can use social media to improve sales reach from marketing, enable sales and services with customer intelligence, and wrap all this into an overall sales strategy.
To get you started here's an outline of the four pillars that should support any sales-focused social media strategy.
1. Define your message. Begin by delineating your brand message. What you publish online defines who and what you are. So distill the benefits of your offering - products and services - into messages that will generate awareness quickly and concisely. Your language must suit your audience of existing or potential customers. Be clear, accessible, and informative: grab people's attention by providing solutions, opportunities and calls to action in just a few seconds. A social audience is generally time poor and fickle; if you don't grab attention at once, you probably never will, so take some time to get your messaging right from the outset.
2. Choose your platform carefully. Social platforms, tools or concepts often have a bit of a buzz about them and plenty of hype. But don't panic. Just because the latest thing is causing a stir doesn't mean it's right for your business. Choosing a platform begins with online market and community research. You must ask yourself which platforms your lead-generating community uses, monitor how they and others in your field interact with each other, and whether the communication methods - images, text, links, blogs - suit your messages. The task can seem daunting, so don't be afraid to get help - a few hours with a good digital strategist could see you on the right platform with the right connections.
To effectively identify and approach 'hot' leads on social media, also keep abreast of developments on your chosen platform, in terms of new features and services.
Successful social media requires strategy and discipline. Creating a Facebook page only to abandon it can be toxic to your professional image. Your platform choice should be based on a clear set of objectives. Know what you want to achieve before you begin: do you want get the attention of a new market, or generate leads in a specific sector?
Key to achieving your objectives is to know your audience and how to find them.
3. Know your audience. Social media for sales is not a macro medium - speaking haphazardly to a broad spectrum of users. In sales, your core audience is the community to which you naturally belong: your network of customers and colleagues. This audience has the power to deliver results, and will expect a personalised approach with every conversation. Likewise, social media for customer acquisition will be different from sales collaboration, or building customer loyalty. Vary your approach depending on your focus:
Use social CRM to create a community and a culture of sharing amongst sales staff which boosts sales performance
Target the right customers at the point of interaction with appropriate offers
Drive a good customer experience during the sales cycle which leads to loyalty, advocacy and ultimately to increased mindshare and new sales
The key is to establish a network among your market or territory connections, and monitor the content they respond to - the hits, likes, or responses received. This will direct the content you generate and your ongoing messaging.
Be aware that social media audiences also naturally migrate: is your community growing or jumping ship? This is where web analytics come in. Countless products are available for distilling data on your digital followers or connections. For example Core Metrics, Google Analytics and Whoopra are all services to help you track your audience. Most analytics tools are relatively easy to understand; but again, help is readily available when you're starting out - from consultants, workshops or online information.
4. Establish a presence. Becoming a consistent presence in your customers' social media streams is essential. Social media has become a 'do or die' means of keeping you at the forefront of customers' minds. If you're not visible, the competition might take advantage, generating a credible impression with a regular stream of content.
Similarly, make sure you're adding value to relevant conversations online, not just repeating the wisdom of others.
So remember, think firstly about what you want to impart and create your messaging accordingly. Don't spread your efforts thinly. Instead, find the platform with the richest community of relevant connections and establish yourself there. Whether you want to be an industry thought leader or simply maximise your lead opportunities, listen to your audience and provide them with valuable content and personalised opportunities. Finally, don't be a blue moon presence - be consistent and your effort will pay off.
Laura Roach is Chief Marketing Officer at OpenSymmetry, a global sales performance management (SPM) consulting firm. She can be reached at laura.roach@opensymmetry.com and additional musings can be found at http://www.opensymmetry.com/blog/.