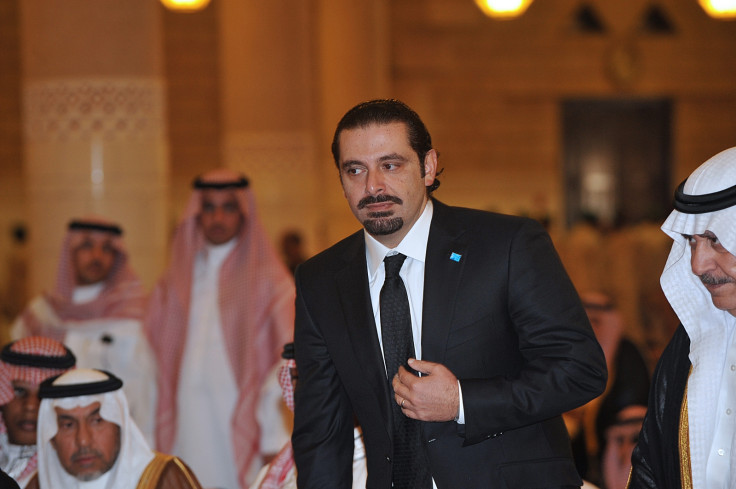 Lebanese Prime Minister Saad Al-Hariri took inspiration from Hollywood on Tuesday 20 June when he proposed to a young woman on live television. During his speech at an event organised by Free Trade Sector, the prime minister surprised the attendees by calling a young woman, who was sitting among the audience, on the podium.
The woman named Dina Drawish appeared clueless as she followed Al-Hariri's instructions. Later the prime minister called her boyfriend, Bilal al-Meer, who is a poet, to join him on stage. Al-Meer arrived on stage with bouquet of flowers and started reciting a romantic poem on the microphone.
All the while, the 47-year-old billionaire was smiling ear to ear and was seen comforting the woman, who was overwhelmed listening to her boyfriend's romantic lines written especially for her. Al-Hariri then asked Dina if she agreed to Meer's marriage proposal to which she said yes and nodded her head in acceptance.
And in true Hollywood style, the poet went down on one knee and offered a ring to his beloved before hundreds of cheering guests at the Beirut Center for Exhibitions and Conferences. The couple later kissed and hugged to seal their romantic deal.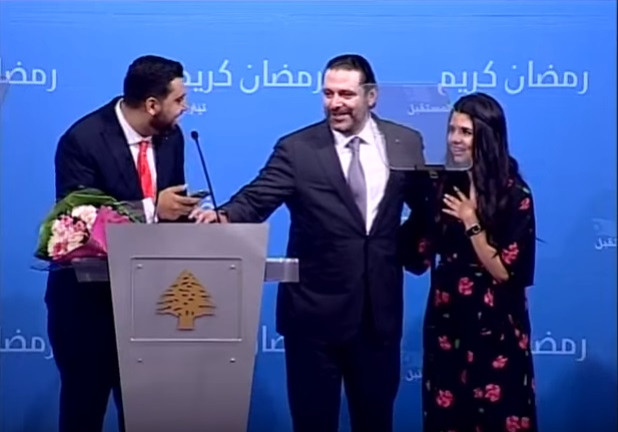 The emotional proposal left many teary eyed, however, the crowd soon burst into laughter when the leader of Lebanon's Future Movement joked: "Anyone else wants to get married?" The proposal video has gone viral on Facebook and has been viewed more than 1.5 million times within just two days.