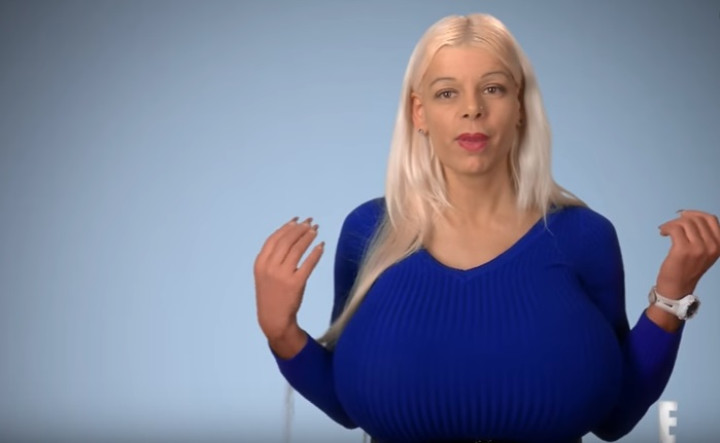 E! Network's Botched is set to air an episode where a woman from Germany, who has the largest breast implant in Europe, seeks help from doctors Paul Nassif and Terry Dubrow to get butt implants that match her breasts.
"I travelled so far to meet the doctors to ask them, 'Can I have really huge butt implants?'" Martina says in the promo for the premiere episode of Botched, an E! network show. Plastic surgeons on the TV show then discuss about the German woman's desire to enhance her posterior.
In the premiere episode, which is scheduled to air on 18 June, the woman comes to visit the doctors with her boyfriend, and reveals that she is popularly known as "Martina Big." The doctors, however, are not impressed with her wish to get matching bottom as according to them, she will look more like a cartoon character.
"When she came in I thought, 'Why would someone want to do this to their body and have something so heavy on the front of their chest that could damage them?' " Dr Nassif told People.
"I still ponder what gets in people's minds and souls, why they do the things they do. Her breasts stuck out about two feet. That means her butt would be more like a cartoon character because it would have to stick out two feet," he added.
The plastic surgeon also added that the surgery may trigger health complications including infection and skin rupture. "There can be malposition or a functional problem, and there's risk of infection or breakdown of the skin. Something that big, if you put it in there, it's going to cause a problem. It's not reasonable," he said.
This is not the first time the doctor duo has been asked to a weird implant. Previously identical twins Lucy and Anna came to them to ask for identical breasts.