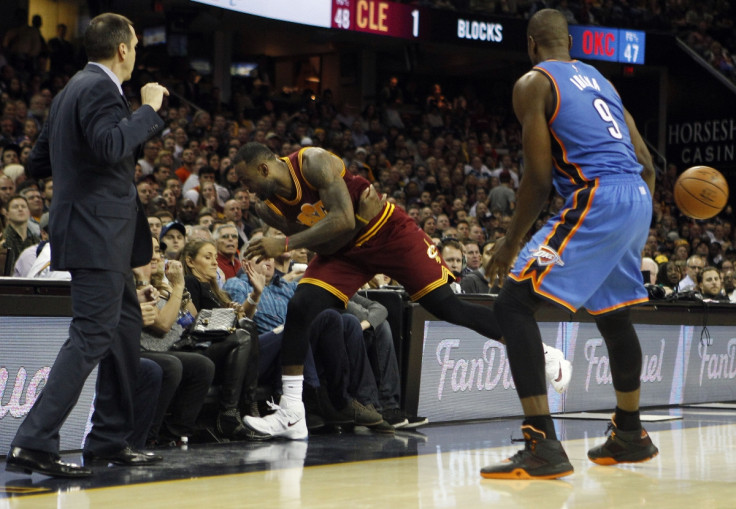 Ellie Day, the wife of Australian golfer Jason Day, was left hospitalised by basketball superstar LeBron James when he accidentally crashed into her courtside at an NBA match.
The couple were sitting on the left of the court during the Eastern Conference match between the Cleveland Cavaliers and Oklahoma City Thunder on Thursday 17 December. While chasing a loose ball, the 6ft 7 James, who weighs 113 kg, crashed into Ellie Day, knocking her off her chair and then landing on her.
After receiving medical attention, Day was placed in a neck brace, left the arena on a stretcher and then taken to MetroHealth Medical Centre. A spokeswoman said she left hospital on Friday morning, ESPN report.
James said in a post-match interview shown on ESPN: "Obviously her health is very important and hopefully she's doing well. The guys told us she's doing great now. Going for a loose ball I was just trying to keep the possession going and I hate that that was the end result of it."
James, a four-time NBA MVP, later tweeted: "Ellie Day I hope you're doing okay! My apologies. Hope you guys come back to another game soon."
Jason Day won the 2015 USAPGA Championship in August.