Nike signs lifetime deal with LeBron James of Cleveland Cavaliers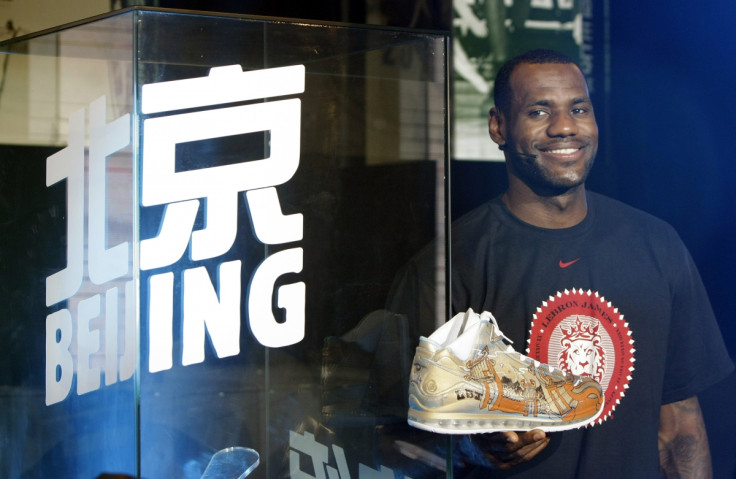 Nike recently confirmed that it has agreed to a lifetime relationship with NBA player LeBron James. This marks the first lifetime deal for the company in its 44-year history. "It provides significant value to our business, brand and shareholders", the American shoemaker said.
While Nike did not put a value to this deal, sources have said that it will most likely be higher than the 10-year, $300m (£199.4m, €276.4m) deal that Nike signed with NBA player Kevin Durant, ESPN reports.
"We have already built a strong LeBron business over the past 12 years, and we see the potential for this to continue to grow throughout his playing career and beyond" Nike which sold $340m worth of James's signature shoes from February 2014 through January 2015, said.
James has been associated with Nike from the time he entered the NBA. His first contract with the Oregon-headquartered company was a seven-year deal for $93m. In March 2010, as James was completing his final months on his first deal, Nike signed him for another nine years.
Just before Nike signed the Cleveland Cavaliers forward, it was making annual revenues of $10.3bn. In the first year of association with James it started selling more products outside the US than in the country. In October, the company that posted annual revenues of $30.6bn for 2015 said that it aimed to touch the $50bn benchmark by 2020.
Rival lifetime deals
Peers of Nike who have signed lifetime deals with other sportspersons include:
- Adidas and Chicago Bulls point guard Derrick Rose
- Adidas and former English professional footballer David Beckham who also played for many clubs such as Manchester United and LA Galaxy
- Reebok's lifetime deal with Allen Iverson, a former Philadelphia 76ers point guard
Other businesses of James
James has evolved into a businessman in recent years.
- He had invested in headphone maker Beats. This got sold to Apple, fetching him at least $30m.
- He has a multimedia athlete content platform called Uninterrupted. This recently received a $15.8m investment from Time Warner and Turner
- He has also invested in Blaze Pizza, a customisable pizza chain.
© Copyright IBTimes 2023. All rights reserved.