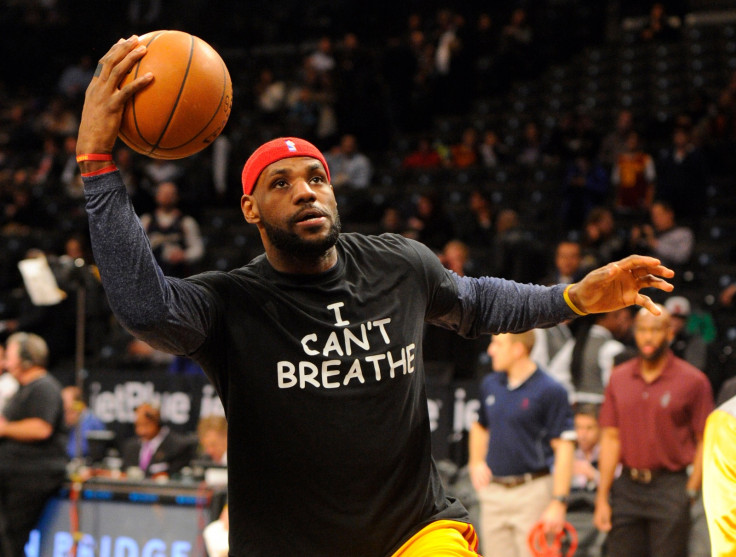 Avid fans of the movie Space Jam have been desperately hoping for a follow-up since it came out in 1996 and it's certainly had its fair share of rumours over the years but now for the first time, it really seems like a sequel could be on the cards... and it could potentially star professional basketball player LeBron James.
According to the Wall Street Journal, James, along with his production company SpringHill Entertainment that he co-owns with business partner Maverick Carter, signed a major deal with Warner Brothers on Wednesday (22 July), the same studio behind the original Space Jam starring then NBA star Michael Jordan – but for what specifically, no one seems to know as of yet.
Not only has Warner Bros made links with a major sports player which fuels the idea that they be in the process of developing a sequel, just last month the entertainment company filed for new trademarks of the now well-loved movie, so it seems as if the coincidences might just be adding up.
No information has been confirmed but at least it can be assumed that James would be up for starring in such a film if it ever went ahead. When asked way back in 2012 whether he enjoyed the original film by one of his Twitter followers, the sportsman replied: "I love that movie. Wish I could do Space Jam 2!"
The Cleveland Cavaliers player seems to be pretty keen on building himself as an up-and-coming entertainment star as of late and isn't shy about voicing his love for reaching his fans in that way either.
"Connecting with my fans and telling meaningful stories have always been my passion, in everything I've done. From Nike commercials to Uninterrupted and Survivor's Remorse, it's always about connecting with people of all ages and providing unique content they can all enjoy," he told Business Wire.
Speaking specifically about his collaboration with the major studio, James said: "And I've always loved movies, which makes Warner Bros the ultimate partner to help us continue to push the envelope. I can't wait to see what we come up with."
James can soon be seen honing his acting skills in the Judd Apatow film Trainwreck, alongside Bill Hader, Tilda Swinton and Amy Schumer. Since its release in the US last week, James has received positive reactions about his performance with some publications calling him "the funniest person" in the whole movie.