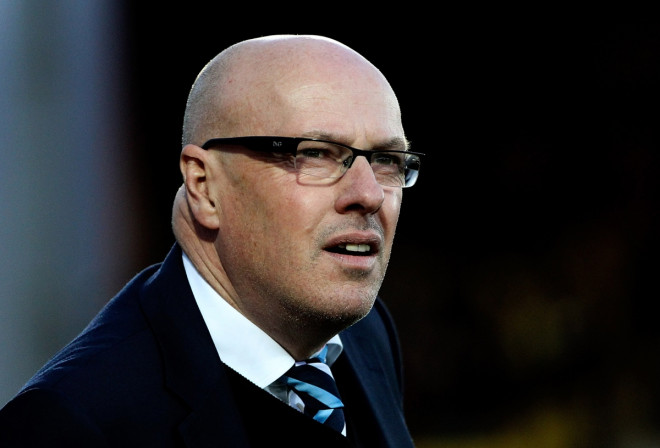 Leeds are believed to be pursuing Tommy Rowe and Andre Blackman as the side look to make their first moves in the transfer market under new owner Massimo Cellino.
Rowe was a target for Leeds last summer but the side were unable to afford a bid for his services. And on the back of another successful season with Peterborough, in which the winger helped the side to the play-offs in League One, he's said to be a target for Brian McDermott once more, as reported by the Yorkshire Evening Post.
At 25 years of age the Leeds manager believes Rowe possesses the perfect mixture of youth and experience for a side who are hopeful of challenging for Premier League promotion next season. He is now a free agent and would cost the Lilly Whites next to nothing – an attractive notion as Cellino works to cut down their outgoings – but competition with other sides will be rife over his signature.
The local press believe that he will make a decision over his future after returning from holiday in June.
Meanwhile Leeds are also said to be targeting former Arsenal and Tottenham academy player Blackman, with the left-back reportedly impressing for semi-professional side Maidenhead United. His career went downhill after his trials with the Premier League sides, with the 23 year old having disciplinary problems in Scotland before joining the Conference South strugglers. Blackman is said to be more a target of Cellino's, and McDermott could take issue with the transfer particularly as he has an abundance of left-backs available.
Cellino insisted this week that he wanted to purchase players for affordable prices and use them to help the club grow, telling Sky Sports: "I came here with a big dream, to find if I am good at running a club.
"I ran Cagliari for 23 years but it is a small club and they didn't let me grow.
"I spent the last 23 years buying beautiful players for £1m. I saw them grow and then they have to leave. Every time you have to start again because the club doesn't grow like the players.
"If I can do the same thing here at Leeds, the club can grow like the player, so we don't have to sell - we can keep them."
While Leeds begin their transfer business and look to move on from the uncertainty surrounding their new owner's move to the club this year it would appear that Cellino is in trouble with the law in Italy again, with the Cagliari man set to face another trial for tax evasion involving a separate boat in the coming October.
He was found guilty of not paying tax on the acquisition of a yacht in March and the same judge will reside over the new case.