For a club who can provide Don Revie, Brian Clough and Terry Venables as evidence of their stature in English football, the appointment of Brian McDermott must be ranked among the lowest-profile management changes in Leeds United's history.
Not that McDermott will mind. He deals in the low key. Even if he has to 'destroy', as Neil Warnock so aptly put it, the current Leeds squad, which is languishing in mid-table, the ex-Arsenal apprentice will conduct his business in an acute manner.
You won't hear the 52-year-old complaining in public over the uncertainty surrounding Leeds' current ownership structure either. Every month that has passed since GFH capital prised control away from Ken Bates in December has been accompanied by reports of takeover bids and outside investment.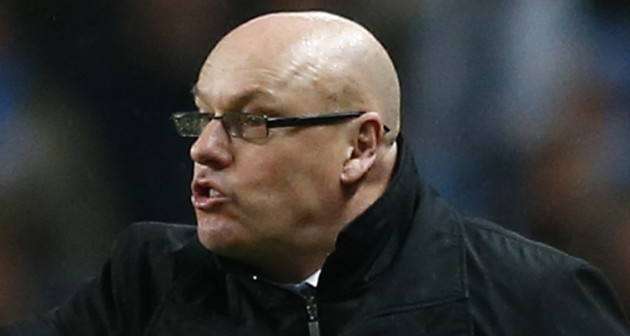 Bids have indeed been rejected, and a 10% investment deal was struck with Bahrain-based group IIB, but the owners' attempts to assure supporters of their position have proven unsuccessful.
Having managed Reading to The Championship title while Sir John Madejski was selling the club to Anton Zingarevich, McDermott knows how to manage the pressure of off-the-field doubt and still triumph. Having been sacked by the new owner less than 12 months later, he's aware of how a boardroom change can impact on his own job stability.
That's why the move to Leeds represents a dangerous one for McDermott. While there is little doubt he deserves a chance at an institution such as Leeds, having been the victim of instability in Berkshire he should surely be able to see problems in West Yorkshire a mile off. The unforgiving managerial scrapheap awaits.
But if his style of football is anything to go by, then McDermott has kept his decision-making process simple. Leeds embody one of the great conundrums in The Football League. Five permanent managers have banged their head against the challenge of returning Leeds to the top flight for the first time since 2004.
McDermott would be doing his status as a football manger a disservice if he wasn't turned on by the proposition of leading a club of Leeds' stature. But football has an uncanny way of deceiving us with a mirage of perfection. McDermott's entry into the Leeds desert could become a trial.