Leeds United owner Massimo Cellino disqualified until April after Football League rejects appeal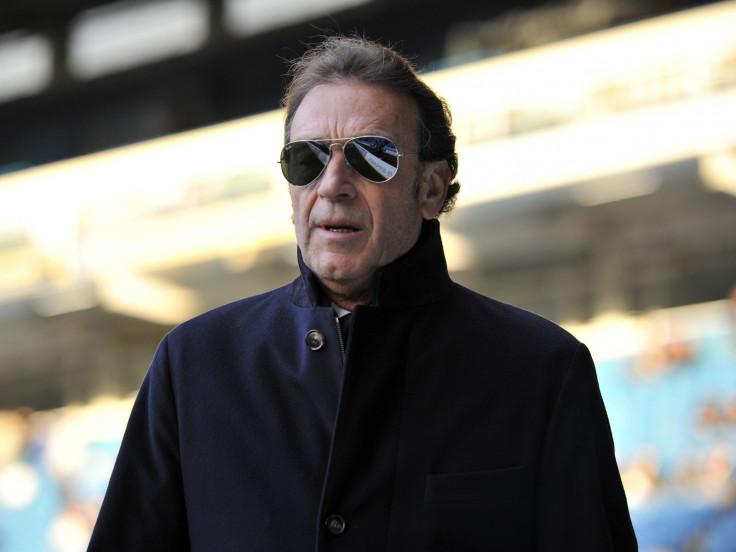 Leeds United owner Massimo Cellino has been disqualified from playing a significant role in running the Elland Road club until 10 April, after the Football League rejected his appeal against failing the owners' and directors' test.
Cellino must not act as "relevant person" at the west Yorkshire club for the next three months after he was deemed to have acted dishonestly when convicted for tax evasion by the Italian courts in April 2004.
The Whites chief had initially won an appeal against the league last March prior to the full written reasons regarding the case being released by the judge but upon the pertinent documents being made available, the Leeds owner has been deemed to be unfit.
QC Tim Kerr said: "We consider that the judge's findings of fact and her description of Mr Cellino's state of mind based on them is of conduct which would reasonably be considered to be dishonest.
"We therefore conclude that Mr Cellino has been convicted of an offence involving a 'Dishonest Act' within the meaning of the rules and that he is accordingly subject to a 'Disqualifying Condition'."
A Football League statement read: "The Football League's sole objective throughout this process has been to ensure that our regulations, as democratically approved by our member clubs, are complied with.
"These regulations uphold principles relating to club ownership that are widely recognised to be in the interests of the game and have the support of the other football authorities, the government and football supporters generally."
The Football League, who have also charged Leeds and Cellino with withholding the documents from the Italian courts when they were initially made available, has pledged to help the club during this penalty period.
While Cellino has not been barred from owning Leeds, as he would have had the same judgment been made prior to him purchasing a 75% stake in the club, the extent of his involvement over the next three months in uncertain.
Leeds are just three points above the Championship relegation zone and manager Neil Redfearn wants to bring in new players to help bolster their survival bid. But the financing of any signings is shrouded in doubt.
A Leeds statement read: "We are surprised and disappointed by the verdict, however we are continuing to take legal advice."
© Copyright IBTimes 2023. All rights reserved.