'Legendary' goalkeeper Choirul Huda dies after colliding with own defender during live game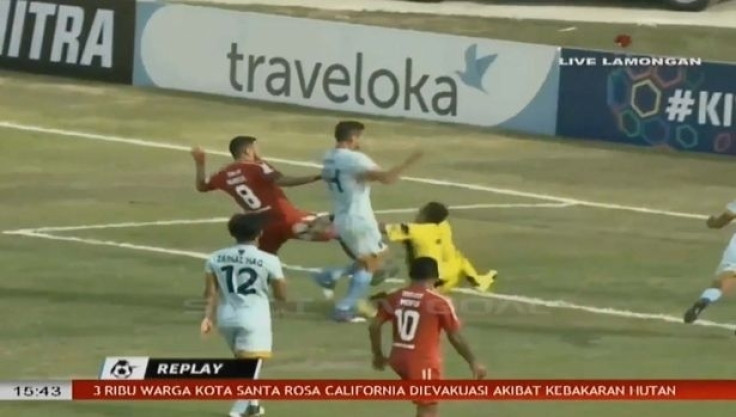 KEY POINTS
Persela player injured neck and head after running into team-mate.
Local hero made more than 500 appearances for club since 1999.
A goalkeeper has died after colliding with one of his own teammates during a match which was broadcast live on Indonesian television. Perselas FC's Choirul Huda, 38, was pronounced dead after he was stretchered off the pitch and taken to hospital following the accident with team-mate Ramon Rodrigues.
The pair clashed while defending an attack during a match between Persela and Semen Padang in the Indonesia Super League.
Footage from the game shows Huda rushing off his line to block an opposing player from shooting and colliding with his defender.
Huda could be seen kneeling on the pitch and clutching his face before losing consciousness. He was then taken to Regional General Hospital in Lamongan before being pronounced dead after suffering from neck and head trauma.
Persela coach Aji Santoso confirmed after the game finished that Huda had died from his injuries.
He told reporters: "All of the players finished the game and went to the hospital, where it was announced that Choirul Huda had died.
"The loss of Choirul Huda has hit us all hard. We did not have time to a see a doctor, only to see his body," according to Goal.com
The club also tweeted a tribute to the goalkeeper, describing him as "the real legend of Persela".
Dr Zaki Mubarok, of the Lamongan General Hospital, told reporters "He was just brought to the hospital still breathing, but he was lifeless at around 17:00.
"Through our analysis, it was due to collision in the head and neck."
Huda was a favourite among Persela supporters, having been born in the region and making more than 500 appearances for the club since his debut in 1999.