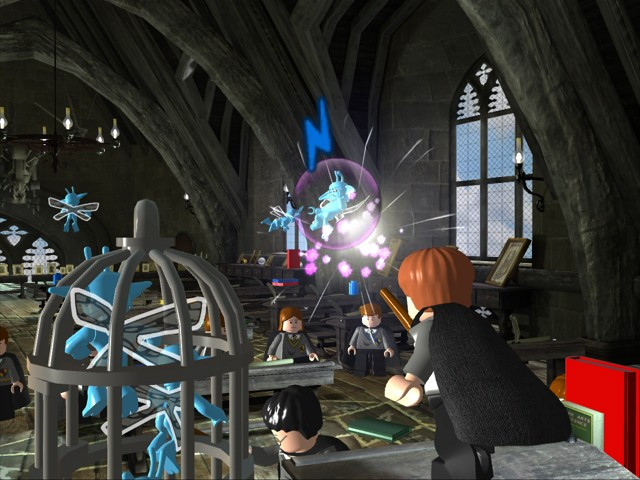 In a press release today Warner Bros. Interactive Entertainment confirmed that a new Lego Harry Potter game will be hitting stores later this year.
Imaginatively titled LEGO Harry Potter: Years 5-7, the game will be available in Q4 of this year. Developer TT Games has confirmed that the game will be released onto the Xbox 360, PlayStation 3, PSP, NGP -- Sony's forthcoming new handheld console --, Wii, Nintendo DS, Nintendo 3DS and Windows PC.
The game's story will be based on the last three Harry Potter books and final four films. Despite the source materials being of a slightly darker tone than the previous game's -- LEGO Harry Potter: Years 1-4 -- Managing Director of TT Games Tom Stone insisted that the new game will remain suitable for all ages:
"In LEGO Harry Potter: Years 5-7, we are giving gamers a truly epic conclusion to the most successful movie franchise in history with delightful gameplay for fans of all ages.
"We have built upon the first game and are giving fans even more magical abilities, puzzle solving and exploration, in addition to our distinctive brand of hilarious LEGO humour and charm."
Samantha Ryan, Senior Vice President, Development and Production added, "LEGO Harry Potter: Years 5-7 offers Harry Potter and LEGO fans an immersive experience that is fun and accessible for players of all ages".