Leicester midfielder N'Golo Kante content with transfer speculation amid Arsenal interest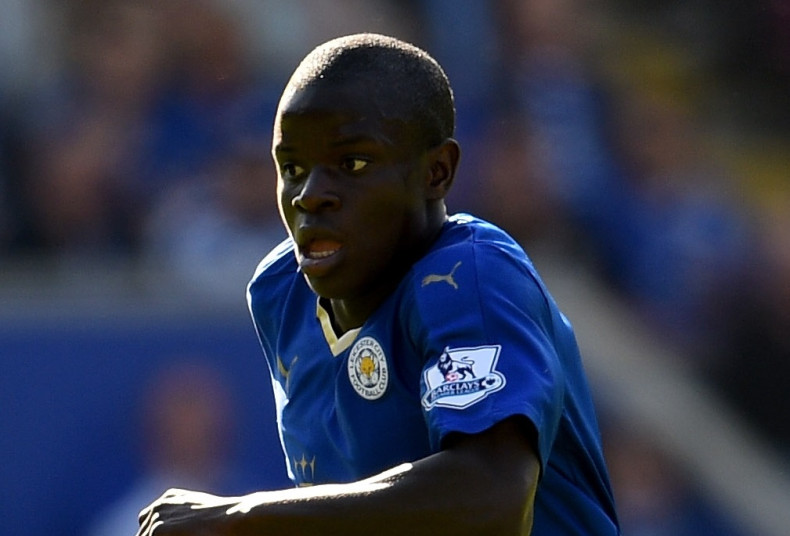 Leicester City midfielder N'Golo Kante has sparked panic around the King Power Stadium after admitting he is happy with being linked with a rival club, amid speculation that Arsenal are interested in the France international. The 25-year-old has been key in the Foxes' surprise bid for the Premier League title, which sees them five points clear of Tottenham Hotspur with seven games remaining.
Kante moved to Claudio Ranieri's side in the summer from Caen, but has been among the outstanding performers in the top flight this term, findings which have pushed him as a favourite to feature for France at the summer's European Championships on home turf. The midfielder made his début against Netherlands before marking his first start for Didier Deschamps' team with his maiden international goal in France's win over Russia.
The Daily Telegraph report that Arsenal are ready to make Kante the epicentre of a major summer restructuring which could see manager Arsene Wenger spend £75m on new players including fellow Leicester man Ben Chilwell and Borussia Dortmund forward Pierre-Emerick Aubameyang. Kante has encouraged interest from afar - but also admits he remains focused on his current club.
"I will fight for Leicester this season and next season we never know and we will see," he said after the 4-2 friendly win over Russia, according to Sky Sports. "At this moment I am focused on Leicester. We have to finish well this season but I don't mind about [being linked with] the other clubs."
Arsenal are plotting a major overhaul of their playing staff in the summer, with Alexis Sanchez and Mesut Ozil set to be offered new contracts while Kieran Gibbs, Mathieu Debuchy, Mathieu Flamini, Mikel Arteta and Tomas Rosicky could all be allowed to leave. Such speculation is not affecting Kante however, who says his Leicester side are ready to fight for the title.
"It is unbelievable because we weren't thinking about this at the start of the season," he said of Leicester, who are five points ahead of Tottenham and 11 ahead of Arsenal. "All things are good and we are happy. We will fight for the title but it is not [our] due. We have to fight in every game. There are seven games left. We hope to win the league but it's not finished."