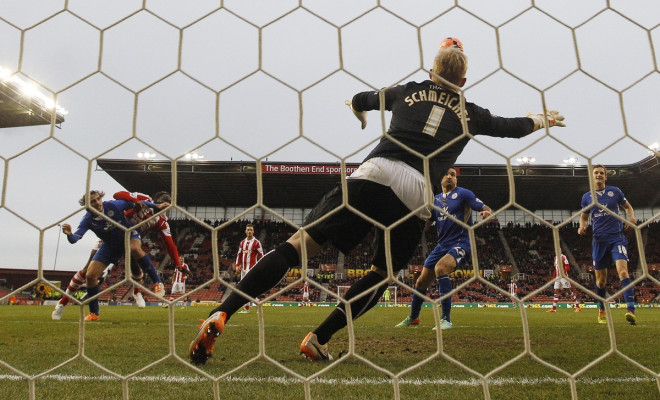 Leicester City have been sensationally promoted to the Premier League after a run of results during the day fell their way in the Championship.
The Foxes weren't even playing on Saturday but can now celebrate after Bournemouth defeated Queens Park Rangers 2-1 and Middlesbrough came out above Derby 1-0.
Leicester were in recovery mode today after beating Sheffield Wednesday 2-1 and the side will now certainly be in celebration mode as they get ready for the move up to the Premier League.
The side rejoin the top flight for the first time in 10 years and are currently nine points ahead of second-placed Burnley in the Championship table, putting them in high esteem to take out the trophy this season with six games left to play.
Manager Nigel Pearson, who has coached the likes of Newcastle, Southampton, Hull and West Brom as well as briefly serving as caretaker for the England Under 21 side, insisted he wouldn't be paying attention to the results today.
"I might be cycling. It could be a walk or down the pub," he said of his plans for the day. "I am not going to sit in front of the television, I can tell you that now. But hey, we have to win our game first.
"That is what it is all about, us making sure we get the performance right firstly and then get the right result, which puts more pressure on the teams around us.
"What then happens in their games happens. My view doesn't change.
"Anyone who knows me knows my phone is on silent. There is no point having a ringtone on my phone. I don't use it."
But the manager might be paying attention now as he prepares for life in the top flight.