The first images are starting to emerge of cult director Quentin Tarantino's new film Django Unchained.
Starring Leonardo DiCaprio in his first role as a villain, the revenge western revolves around the titular Django, a slave in the pre-Civil War southern United States.
Played by Jaime Foxx, Django is recruited by a German bounty hunter (played by Inglourious Basterds star Christopher Waltz), who wants him to settle a few scores in return for his freedom.
Django is also on a mission to rescue his wife, played by Kerry Washington. While on this mission, he comes face to face with DiCaprio's sadisticplantationowner Calvin Candie, who makes slaves under his ownership fight to the death.
When asked by Entertainment Weekly whether he thinks Tarantino's new film will be controversial, Foxx answered: "Oh hell, yeah - are you kidding?"
Fans of Tarantino will expect his usual mix of extreme violence and hip dialogue, and the fact that the Django Unchained script was named in the 2011 Blacklist of 10 of the year's best scripts.
When the script was first discussed, Will Smith was attached to the title role, though it was eventually snapped up by Oscar winner Foxx. Audiences will be keen to see Waltz continue his partnership with Tarantino, after having won a best supporting actor Oscar as a villainous Nazi the last time the two worked together.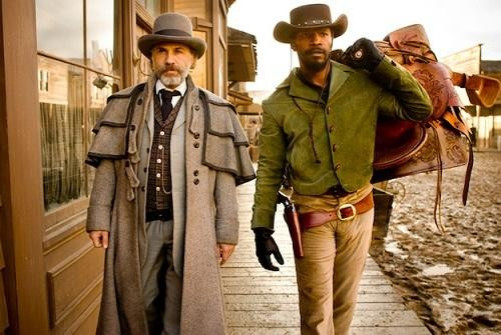 The subject of slavery is, nonetheless, a risky one and Tarantino is not a man to shy away from controversy. The director was previously accused of racism in the script for True Romance and Django Unchained looks set to polarise opinions again.
How Tarantino handles the subject will be revealed when the film is released in December.