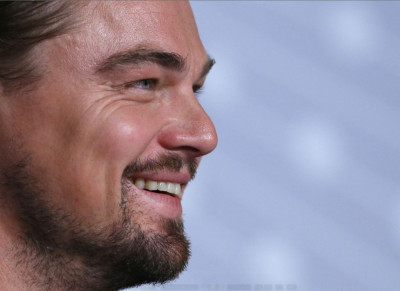 American actor and film producer Leonardo DiCaprio reportedly turned down the role of Max Dennison in Disney film Hocus Pocus, rejecting the largest amount of money he had ever seen at the time.
The 39-year-old Academy Award-nominated Hollywood star first came to public attention alongside Johnny Depp in the 1993 film What's Eating Gilbert Grape.
In an interview to Variety, DiCaprio claims he turned down "more money than I ever dreamed of" to play mentally-handicapped Arnie Grape.
"I don't know where the hell I got the nerve," he said. "You live in an environment where you're influenced by people telling you to make a lot of money and strike while the iron's hot. But if there's one thing I'm very proud of, it's being a young man who was sticking to my guns."
However, DiCaprio also revealed that he was in talks for the lead role of Baz Luhrmann's Moulin Rouge but he was eventually rejected for Ewan McGregor because of his singing voice.
"To be honest, I'm not really prepared to do a musical, simply because I think I have a pretty atrocious voice," he told the publication. "But we had a friendly thing where it was me and [Luhrmann] and a piano player, and we tried to sing a song together. It didn't go too well. I think it was 'Lean on Me,' and when I hit the high note, he just turned to me ... 'Yes, D, I don't know if this conversation should continue.'"