LG could be prepping to introduce a powerful smartphone, LG Eclipse 4G LTE, by incorporating striking features. Information about the device has been leaked on Brief Mobile site. According to site, the smartphone could be powered by a 1.5GHz Qualcomm quad-core Krait processor with an Adreno 320 GPU.
"This is by far the best CPU that has been announced to date and the LG Eclipse will have it," elaborates Brief Mobile. The device is expected to come with an internal storage of 16GB. It could tout a 4.67in LCD TFT display with a resolution of 1280 x 768 pixels.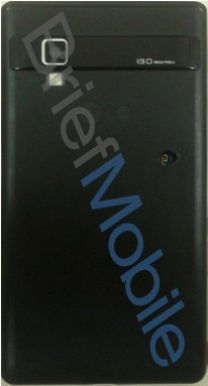 The rest of the specs include a whopping 13 megapixel rear-facing camera, 1.3 megapixel front-facing camera, 2GB of RAM and a 2100mAh standard battery. The device could be heading to Sprint with 4G LTE capabilities. The device could measure just 8.7mm.
LG has already unveiled its Optimus 4X HD - the first quad-core smartphone of the company - at the Mobile World Congress 2012. It comes with an HD-IPS display with a resolution of 1280 x 720 pixels.
The device could come up with Android 4.0 Ice Cream Sandwich operating system but at least not until the fourth quarter. It may have a flat back plastic backing along with a major camera bump on the top of the device. "It looks very similar to the Motorola Razr design, minus the Kevlar material," elaborates Brief Mobile.
The rumoured specs of LG smartphone appears to be interesting. However, there is no official announcement about smartphone's availability and pricing. Could it outshine the Galaxy S3 and HTC One X? It is unclear until there is official information about its specs. If the reports turn out to be true, the LG's 2GB of RAM could have an edge over Galaxy S3's and HTC One X's 1GB of RAM. Most excitingly, LG's whopping camera could deal a killer blow to other smartphones. In terms of battery, the Galaxy S3 and LG Eclipse could have a tough competition since similar to Galaxy S3, the LG device could bump up with a 2100mAh standard battery.