LG will expand its line-up of Ultra HD televisions while the company has also announced it is now accespting pre-orders for its first OLED TV in its home territory of South Korea.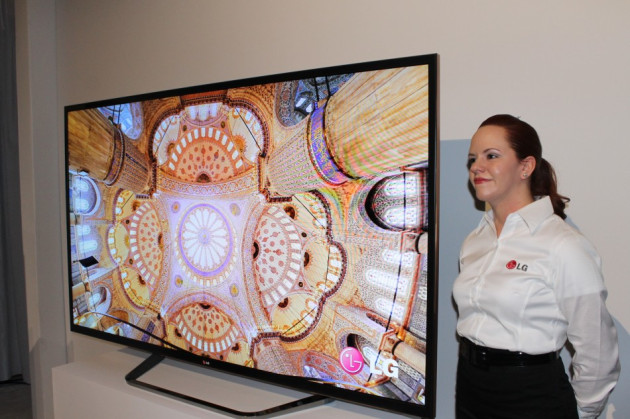 OLED TV has been THE big technology in TVs for around five years now, and last year LG unveiled its 55in model. However we are yet to see OLED sets in stores, but LG has announced it will be the first to ship a set using this technology.
The 55in OLED TV from LG will be available for pre-order in South Korea from today, with deliveries estimated to begin later this month. It will come to the US in March according to marketing chief James Fishler, who said the set would cost "around $12,000."
Details on availability in other markets will be announced in the coming weeks according to an LG spokesperson.
OLED (Organic Light Emitting Diode) technology allows for ultra thin designs, while giving unprecedented contrast and limitless viewing angles.
The problem with OLED TVs to date has been manufacturers' inability to produce them in sufficient numbers, with "manufacturing yield" cited as the main issue in getting these TVs to market.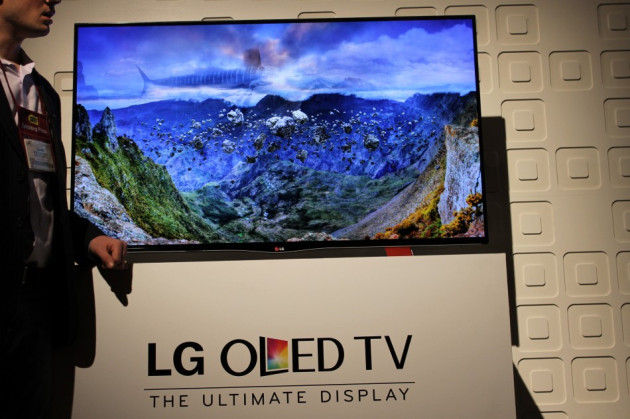 At $12,000 for a 55in set however, OLED TVs will remain a very niche market for a couple of years, until competition and getting the manufacturing process right drives down pricing.
Samsung the other company planning to roll out OLED TVs is holding a press conference later today at CES and could announce more news about its own line-up of OLED TVs.
"We are extremely pleased to be able to make this announcement at the start of the new year, because we believe that OLED will usher in a whole new era of home entertainment," said Havis Kwon, President and CEO of LG's Home Entertainment Company.
"Not since color TV was first introduced 60 years ago has there been a more transformational moment. When high definition TV was first introduced 15 years ago, the public's reaction was 'wow!' but when customers see our razor-thin OLED TV for the first time, they're left speechless. That's a clear indicator as any that OLED TV is much more than just an incremental improvement to current television technology."
LG bets big on Ultra HD
Ultra HD televisions (formerly called 4K) have four times the pixel count of Full HD (1080p) televisions and are seen as the future of home entertainment by most television manufacturers.
LG launched its 84in model in 2012 and it is currently on sale in 40 markets around the world costing around $20,000. The new 55in and 65in models will feature the same resolution and design as the larger TV, but pricing or availability is not known yet.
The problem with Ultra HD TVs at the moment is the lack of native content available but LG said during its CES press conference this morning that it was working with content providers to boost that in 2013.
The Ultra HD TVs do however feature something called a Resolution Upscaler Plus which converts content of lower image quality and renders it in "high detail."
All the Ultra HD TVs also featur LG's Cinema 3D technology, though it was very noticalbe that unlike the last two years, LG made little reference to this technology during its presentation, which could indicate the slow uptake in using it by consumers.
LG also announced the latest version of its Magic Remote, which will work with these new TVs, and now allows users to control their TV using "natural language" and allows them change channels by simply "writing" the number of the channel with the remote.
Finally, the company will be launching a short-throw projector called Laser TV, which will be able to project a 100in Full HD picture onto the wall or a screen from just 22in away.