LG is looking to get the Samsung Galaxy Note 10.1 banned in South Korea, claiming it infringes several display technology patents.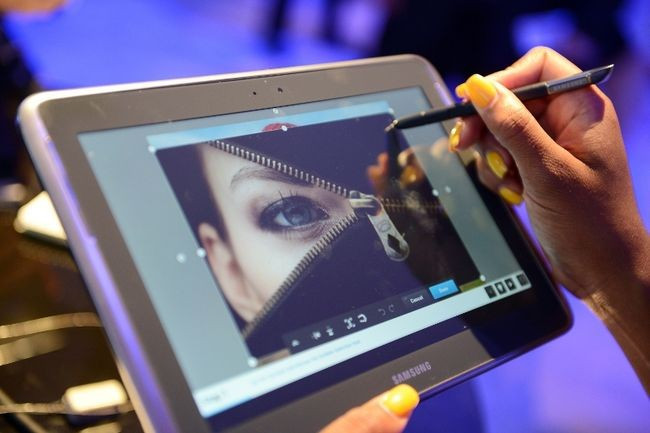 According to the Dow Jones News Wires, LG has filed an injunction in its home territory of South Korea, seeking to ban the sale of the Galaxy Note 10.1, alleging the panels inside the tablet infringe LG patents.
The injunction follows a lawsuit filed by Samsung on 7 December, which alleged that LG infringed seven of Samsung's liquid crystal display patents. LG, which filed the injunction with the Seoul District Court on Wednesday, is aiming to block the sales of the Galaxy Note 10.1 tablet computer.
"Through this action, LG Display seeks to completely stop the sale, manufacture, and importation of [the] infringing Samsung product," the South Korean display maker said. LG Display is also seeking damages of 1 billion won (£580,000) per day in the event of "continued non-compliance."
While Samsung is already fighting over 50 lawsuits against Apple around the world, the battle with LG marks a new departure, where Samsung will be taking on another member of the Open Handset Alliance (OHA) - which is a group of manufacturers which use the Android operating system.
As patent expert Florian Meuller points out, Google needs hardware differentiation within the Android eco-system in order for it to flourish, and therefore it should welcome manufacturers asserting their individual patents and innovations.
"The fact that both companies are members of the OHA doesn't mean that an Android-Android hardware patent lawsuit is unacceptable," Meuller says.
With competition between Android hardware manufacturers being extremely tough, being able to assert innovations and technologies will give manufacturers something to leverage against their rivals.
The problem for most Android manufacturers however is that their patent portfolios are limited, meaning they are open to lawsuits being filed against them from the big players like Apple, Microsoft and Nokia, all of whom have strong patent portfolios.
According to Meuller, this may lead to a situation where those with more patents bully those without:
"Most Android device makers are extremely weak in terms of patents, but they aren't all equally weak, and for an example, I wouldn't rule out that Sony owns some patents that could really be leveraged. If someone finds he's a little less weak, he may consider bullying some others."