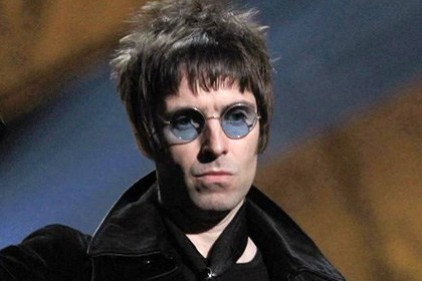 Liam Gallagher reportedly got so drunk at a north London pub that he attempted to ride a fellow drinker's pet dog.
The 40-year-old Oasis frontman was drinking with seven friends at Ye Olde White Bear public house in Hampstead when he tried to mount the stunned pooch, the Sun reports.
"He was absolutely hammered," one onlooker told the paper. "He tried to get on the dog's back and they were just taking little steps - but it just didn't work. It was really funny."
After spending the afternoon knocking back Jack Daniel's and Coke and glasses of Billecart-Salmon champagne at the upmarket gastro pub, the drunken rocker caused further mayhem when he left without paying.
"The poor waitress serving them was crying when she thought she'd lost all the money, but the pub manager ran after him," another drinker said.
Under the influence of alchol, Gallagher, whose Oasis hits include Wonderwall and Some Might Say, forgot to settle his tab and had to be chased down.
However, the manager, who asked not to be named, revealed that all money owed was paid in full after he caught up with the star down the street.
"After £300 of drink you forget things. He was happy to pay straight away when I caught up with him," he said.