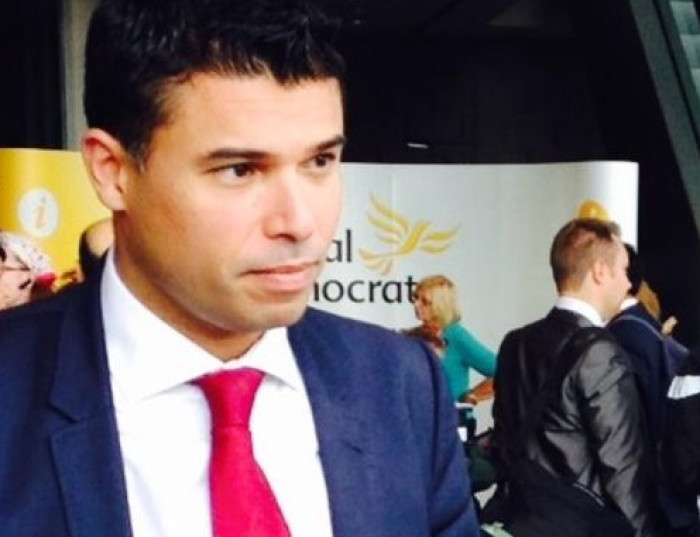 A prominent Lib Dem candidate has quit the party over claims he accepted a potentially illegal donation during an undercover sting.
Ibrahim Taguri, the Lid Dem's former chief fundraiser, is alleged to have told a reporter for the Daily Telegraph posing as an Indian businessman how to bypass the party's fundraising laws.
Taguri, who was due to stand in the Brent Central election, told the fake businessman he could channel donations through a "cousin"so he wouldn't have to declare it and said he could get around the £7,500 annual donation limit by back-dating cheques so it appeared the money had been donated in different years.
After Taguri accepted a cheque for more than £7,500 from the undercover reporter, he said the money would "open doors" for him and introduced him to key party figures including treasury chief secretary Danny Alexander and election campaign chief Lord Ashdown.
Taguri denied the allegations against him despite stepping down. He said he is confident he will be "exonerated" of the claims and still hopes to stand as an Independent candidate for Brent central for the 7 May elections.
He said: "I want to ensure that Liberal Democrats are returned to government in the next general election.
"I believe that Britain will only have both a stronger economy and a fairer society with Liberal Democrats in government.
"That is why while these investigations are taking place, I will step down as Liberal Democrat race equality champion and parliamentary candidate for Brent Central.
"I am happy to co-operate with any investigation and I am confident that I will be exonerated of all the claims made against me. Not only do I deny the allegations made against me I am capable of demonstrating that I have gone above and beyond the legal requirements in the interests of transparency.
He added: "I look forward to clearing my name and returning to the Liberal Democrats. I want to send a huge thank you to everyone who has supported me so far and I will continue to stand up for anyone in Brent Central who needs help."
The Lib Dems denied they have ever accepted any "improper or illegal donations".
A spokesperson added: "The party had not received the donation in question and if we had it would have been subject to a series of checks and procedures to ensure it met all legal requirements.
"We firmly reject any suggestion that Danny Alexander or any other Liberal Democrat parliamentarian has acted in any way improperly.
"Ibrahim Taguri has rightly stood down as the Liberal Democrat candidate for Brent Central and from any formal role within the party.
"We have now referred this matter to the Electoral Commission to determine whether any wrongdoing has been committed."