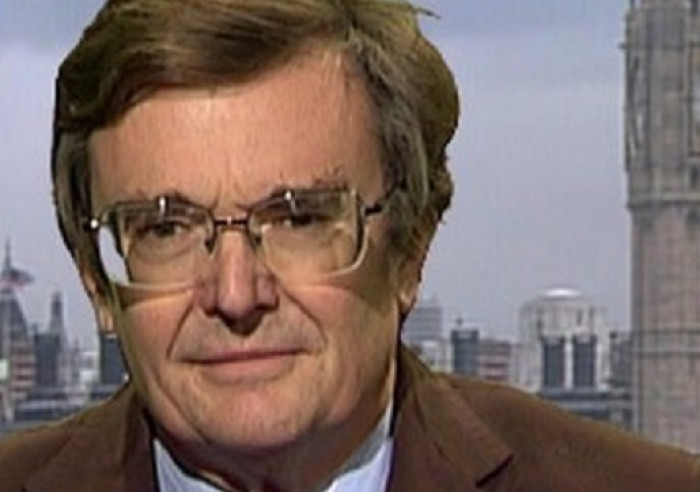 A former Liberal Democrat peer has donated more than £600,000 to candidates standing against the Tory party in order to stop the government from "cringing to Ukip".
Lord Oakeshott announced he is giving £300,000 to 30 Labour election candidates and the same amount to 15 left-of-centre Lib Dems candidates in order to boost Labour leader Ed Miliband's chances of becoming the next prime minister.
He also gave a further £10,000 towards the campaign to re-elect Caroline Lucas, the Green MP in Brighton.
Millionaire Oakeshott, who now stands as an independent after quitting the Lib Dems over concerns about the leadership of Nick Clegg, said the donations were him "doing his bit for the country" by stopping a potential Tory/Ukip coalition.
He said: "Britain stands on the edge of a cliff with the general election only 105 days away. Will we vote Tory or Ukip for Euro referendum chaos, lasting two years at least and putting thousands of businesses, millions of jobs and our long-term peace and security at risk?
"Or will Labour, Liberal Democrat, Green and all progressive voters come together in the marginal seats that matter to elect a parliament for progress and reform and a Labour-led government with Ed Miliband as prime minister?
"He has stood firm against the clamour for a referendum with considerable courage and nous. Scotland shows how referenda, even with 55-45 vote, can settle nothing, just open a can of worms."
Of the 30 Labour MPs he donated to, 29 of them are fighting against Tory candidates with a small majority. The 30th, Melanie Onn, is fighting to hold on Great Grimsby from Ukip.
He also handed £20,000 to Southport candidate John Pugh, the only Lib Dem MP to openly call for Clegg's resignation.
Both Clegg and Miliband are aware of the donation made by Oakeshott. Speaking on his weekly LBC phone-in show, the Lib Dem leader said: "He's not a member of my party so he's free to decide what to do with his considerable wealth.
"If it helps Liberal Democrat MPs, he's helping. Look, it's a free country. He's not a member of the party, he's a wealthy man and can do what he likes with his cash."