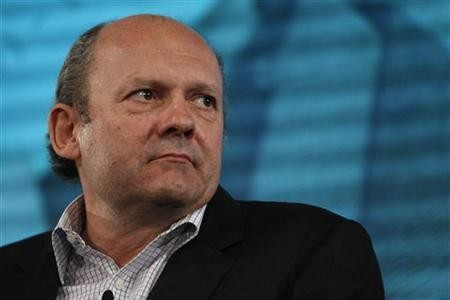 ICAP, one of the world's largest interdealer brokers, declared it has not found "wash trades," used by banks to reward brokers for their help in manipulate key interbank lending rates, in a bid to distance itself from the Libor rigging scandal.
Former Conservative party treasurer and ICAP CEO Michael Spencer told investors: "We haven't found any wash trades that we've been involved in."
Wash trades is the name given to the practice of banks creating fake trades to pay brokers through commissions.
Spencer added that the interdealer broker was already conducting an internal probe into whether any attempts to manipulate key interbank lending rates had occurred. The group was sharing relevant information with the UK's Financial Services Authority (FSA), he said.
ICAP's declaration follows growing speculation over who colluded with the Royal Bank of Scotland when the 83 percent-taxpayer-owned bank paid US and UK authorities a £390m ($612m/€451m) fine and pleaded guilty to one criminal charge involving its Japanese subsidiary.
The US Commodity Futures Trading Commission, the Department of Justice and the FSA printed transcripts that "uncovered wrongdoing on the part of 21 RBS employees, predominantly in relation to the setting of the bank's yen and Swiss franc Libor submissions".
It also included sections that revealed RBS collusion with interdealer brokers and an RBS yen trader engaged in wash trades to compensate brokers.
ICAP confirmed in a statement on its website that it had "been asked to provide information to various agencies investigating the setting of Libor".
"[ICAP] is cooperating with those inquiries," it continued. "As part of the FSA's inquiries, one of ICAP's interdealer broker subsidiaries has been notified that it is the subject of an FSA investigation. The investigation is confidential."
An internal FSA memo seen by the Financial Times and published on its website confirmed IBTimes UK's earlier report that ICAP was one of a number of brokerages and banks that had been under investigation by Britain's financial watchdog for several months for its possible involvement in Libor fixing.