Libya slave trade: International Criminal Court considers probe on crimes against migrants
ICC collecting evidence on migrant-related crimes as organisations warn of 'torture archipelago' in Libya.
The International Criminal Court (ICC) is considering whether to open an investigation into alleged crimes against vulnerable migrants detained in Libya. Chief prosecutor Fatou Bensouda expressed concern due to the inhumane conditions migrants are subjected to in detention centres across the north African country.
Libya is one of the main getaways for migrants who try to reach Europe.
Earlier in April, the International Organization for Migration (IOM) warned migrants were being sold at public slave markets in the country.
Bensouda told the United Nations Security Council in New York the court was collecting evidence of possible crimes against migrants.
The IOM says at least 20,000 migrants are held by criminal gangs in detention centres in Libya.
"I take this opportunity before the council to declare that my office is carefully examining the feasibility of opening an investigation into migrant-related crimes in Libya should the court's jurisdictional requirements be met," Bensouda said on 9 May, according to Reuters.
Mohammed Abdiker, IOM's head of operation and emergencies, said in April: "The situation is dire. The more IOM engages inside Libya, the more we learn that it is a vale of tears for all too many migrants."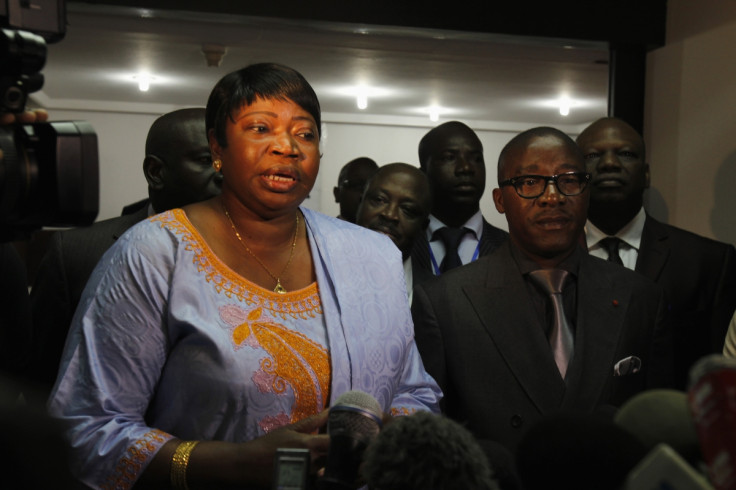 Leonard Doyle, IOM spokesman in Geneva, said: "Migrants who go to Libya while trying to get to Europe, have no idea of the torture archipelago that awaits them just over the border. There they become commodities to be bought, sold and discarded when they have no more value."
The court, based in the Netherlands, was set up in 2002 to prosecute individuals for most serious crimes including genocide and war crimes. The court does not replace national criminal justice systems and can only investigate, prosecute and try individuals if the state concerned does not or is unable or unwilling to do so.
In 2011, the UN Security Council asked the ICC to investigate possible crimes committed in Libya following an uprising the same year that led to the overthrow of former leader Muammar Gaddafi.
© Copyright IBTimes 2023. All rights reserved.