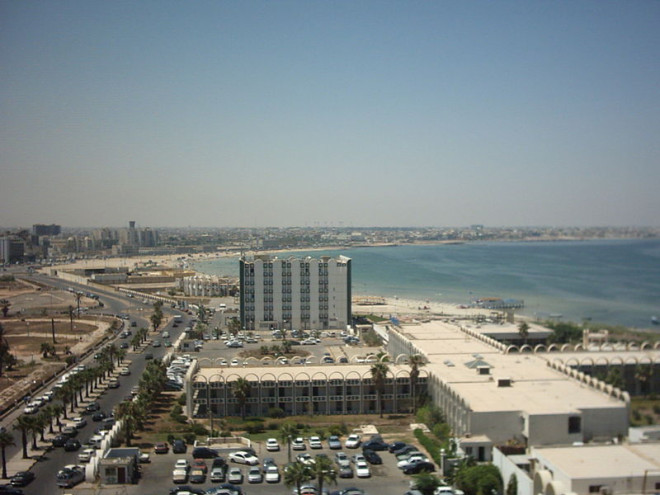 Libya has threatened to bomb a North Korea-flagged oil tanker if it ships oil from the Es Sider port, which is held by rebel forces.
The protesters - who seized this and other two ports last year - have threatened to start selling oil independently unless they obtain a greater share of oil revenues and autonomy from Tripoli.
Libya's Prime Minister Ali Zeidan said that Morning Glory oil tanker will be bombed if it tries to take oil from the rebels in order to export it.
Zeidan added that orders have been issued to arrest the Morning Glory's crew.
A local TV station showed footage of the rebels holding a ceremony to celebrate, the BBC reported.
"We started exporting oil. This is our first shipment," a rebel spokesman said.
Libyan officials said the rebel move was an "act of piracy".
It is extremely unusual for a North Korean-flagged oil tanker to operate in the Mediterranean region, shipping sources said.
Lawrence Dermody, researcher at the Stockholm International Peace Research Institute, told the BBC: "It's much more likely that it's a flag of convenience," adding that "it's really not a common flag - even in the Middle East."
The protesters, led by former militia leader Ibrahim Jathran, are also demanding national identity cards and a local council; government ministers have promised to meet the requests.
Libya's defence minister held talks with protesters blocking the 340,000-bpd El Sharara oilfield in the south, but Libya's state-owned NOC (National Oil Corp) has not confirmed whether it will reopen in the near future.
NOC has also warned oil tankers against docking at the three rebel-held ports.
The Libyan navy fired on a Maltese-flagged tanker which allegedly tried to load oil from the protesters in the port in January.
The three seized oil ports accounted for 600,000 barrels per day of export before the protests started in 2013.
Libya's oil output has fallen to little over 200,000 bpd from 1.4 million bpd in July when protests started across the country.
"The financial situation of the government is difficult," Culture Minister Habib al-Amin, who acts as a government spokesman, said in February.