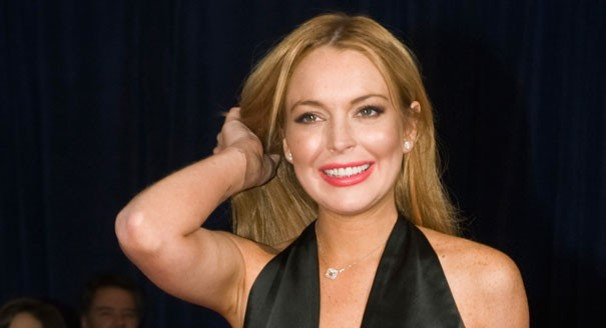 Lindsay Lohan has revealed that her same-sex relationship with Sam Ronson was troubled and toxic.
The beleaguered actress, who split with the DJ sister of producer Mark Ronson three years ago, made the candid confession in a recent interview.
She claimed that although the pair were deeply in love, she always knew that they were not right for each other.
"I need to love myself first before I could be with anyone else, and I was going through a lot," she told Us Weekly.
"Two toxic people cannot be together. End of story. We're friends now. That's how it started so I think that's how it was meant to be."
The 26-year-old Mean Girls star, who is now friends with her ex, went on to admit that the fact that Ronson was her first gay relationship caused a lot of problems.
"I was bold enough to say, 'Yeah I like a girl. And?' That put her in a situation where she was being attacked every day," she said.
"That's not fair. And what am I left with? Heartbreak. That was three years ago. It was my last serious relationship."
Lohan, who is currently facing more jail time, also blamed her constant run-ins with the law on her "loneliness" and the involvement of "sycophants".
In addition to being already under probation for her previous jewellery theft charges, she is also in trouble after lying to police when her Porsche was involved in a car accident with a truck in June.
"Kids go through ups and downs, try drugs, cigarettes and drinking. It's human nature."
"It took a while but it's like "What was I thinking? Why did I allow so many sycophants and bad influences to be around me?"
She continued, "I was lonely and didn't realise it. That's why I came back home to New York. I never feel lonely there. I see my family and have really good people in my life."