Lionel Messi has decided to retire from international football at the age of 29 after Argentina's Copa America final defeat to Chile.
The Barcelona star blazed his spot-kick over the crossbar as Chile won 4-2 in the penalty shootout after a goalless 120 minutes at the MetLife Stadium in New Jersey.
It was Messi's fourth loss in a major tournament final with the national team, and the second against the same opponents in the Copa America.
"I think that's it. The national team is over for me. I've made my decision," the five-time Ballon d'Or winner was quoted as saying by Reuters after the defeat.
The shock decision two years before the World Cup in Russia means Messi, widely ranked alongside compatriot Diego Maradona as one of the greatest to have ever played the game, leaves international football without winning any major honours apart from the 2008 Olympic Gold medal.
He led the Albiceleste to the final of the 2014 World Cup in Brazil, where they were beaten by Germany, and to three Copa America finals – in 2007, 2015 and 2016.
Reports say Messi's compatriot and teammate at Barcelona, Javier Mascherano, will also announce his retirement from international duty following the Copa defeat.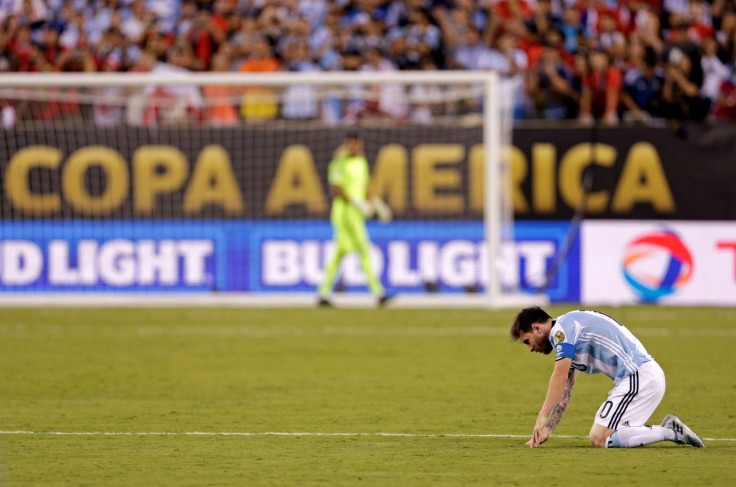 'Great sadness'
"It's difficult, it's a hard moment for any analysis. In the dressing room I thought that the national team is not for me," Messi was quoted as saying by the Argentina national team's official Twitter account.
"It's what I feel now, it's a great sadness that I'm feeling again. I was the one who missed the penalty that was extremely important. That's it.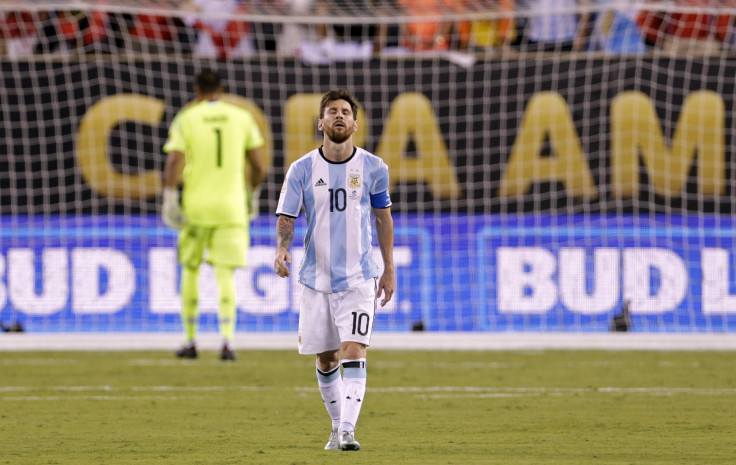 "It is for the good of all, I'm not satisfied with reaching the final and not winning it. I tried a lot to be a champion with Argentina but it was not to be."
Sergio Aguero said Messi was distraught in the dressing room after his missed penalty, but added that he was not aware of his teammate's intention to retire beforehand.
"I don't know about other players but I've never seen sadder than this before," he was reported as saying.
"Leo is the saddest among us. He did everything to win but just couldn't. He will remain the best."
Messi is Argentina's all-time leading goalscorer with 55 goals in 112 matches.