Roy Hodgson has defended his decision to make six changes for England's final Euro 2016 Group B clash against Slovakia, saying that the criticism he received following the goalless result was "nonsense". Captain Wayne Rooney, Dele Alli and Harry Kane were among those dropped from the starting XI as the Three Lions stumbled to a draw against Slovakia in Saint-Etienne on 20 June.
The result meant a second-place finish in Group B behind Wales and a potentially tougher route to the final, with heavyweights France, Spain, Italy and Germany all in England's half of the draw.
"I accept so many nonsenses that are said to me and written that I don't often get a chance to put things right," Hodgson was quoted as saying by Sky Sports.
"I'd like to put one or two of them right.
"I've had to stick my chin out and say, 'I don't care what anyone else thinks, Wayne Rooney is going to the Euros, Wayne Rooney is our captain and Wayne Rooney is going to play.'
"And now we didn't score against Slovakia despite 29 shots and 15 corners and God knows what else, because Wayne Rooney didn't play more than 30 minutes.
"Well, excuse me, I find it hard to go along with that line of argument, that I should now regret the fact that I didn't start with Rooney or that I didn't start with Kane and [Raheem] Sterling who, if I had started with them and lost the game, I would have been criticised."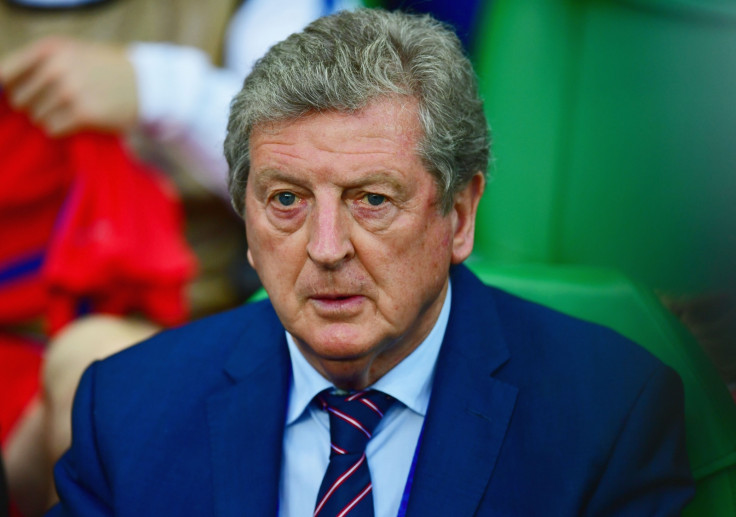 England face Iceland in the round of 16 on 27 June and a potential quarter-final showdown with hosts and pre-tournament favourites France in Paris.
Hodgson said he was heartened by his team's performances in the tournament so far and added that he expected further improvement in the future.
The 68-year-old's contract with the national team expires at the end of Euro 2016, with FA chairman Greg Dyke making it clear that reaching the semi-final stage is a minimum for the former Liverpool boss to earn an extension.
"We won all our three preparation games. I don't think we played particularly well in any of the three but we won them, so everyone was hunky dory and fine," Hodgson stated.
"Here, in my opinion, we've played better. I think it bodes well for the future, what we're doing here."