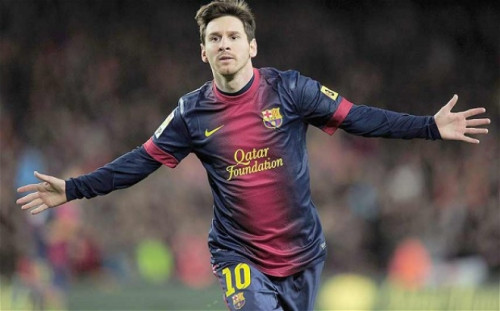 Spanish football expert Guillem Balague says Barcelona star Lionel Messi was close to signing for Arsenal when Cesc Fabregas moved to north London.
After his successful Pep Guardiola biography, Balague has recently published a new book on Argentina superstar Messi, based on conversation with his closest family and confidantes.
Speaking to IBTimesUK, the revered reporter has revealed previously unknown details about the four-time Ballon d'Or winner's development, and claimed Arsene Wenger held talks with him as a teenager.
"Messi could have signed for Arsenal in the past. He was in talks with them when they signed Fabregas. Arsenal had deals with Fabregas and Gerard Pique," Balague said.
"Fabregas signed and Pique, even though he wanted to sign, didn't do it because his agent change his mind at the last moment. And they also tried to sign Messi then.
"There was contact but Barcelona convinced [Messi] to stay. Anyway Arsenal told Messi that if anytime he had problems at Barcelona they would be interested in him."
Balague believes the Premier League will never get the chance to see Messi on these shores. He claims that, if the 26 year old ever leaves the Nou Camp, he will return to Argentina.
"If he leaves Barcelona one day it will be to go back to Newell's," he added. "It is not true that he has had some offers recently. There has been interest from other clubs but no one has made a bid to Barcelona for him".
Balague also spoke of Messi's special relationship with Cristiano Ronaldo, his perennial rival in the race to be crowned the best player in the world.
"Having an opponent like Cristiano has made Messi a better player. And Messi likes to win the individual titles. Cristiano and him have a lot of respect for each other.
"They had a common past, they left their homes very early and they made a lot of sacrifice to become what they are now. Cristiano likes to say that he is better than Messi when there are people around but I know that last year they met and, although at first they were distant, when they started to talk about football they connected."
Stay tuned to IBTimes UK for the full interview with Guillem Balague.
Messi, by Guillem Balague, is published by Orion Publishing Group and available on Amazon, £10,56