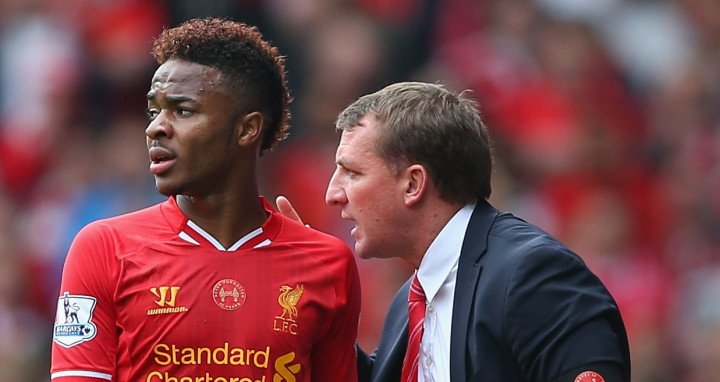 QPR 2-3 Liverpool 13:30 FT
3:23pm: And that's a wrap! What a finish to a game that seemed to have no goals in it. Liverpool edge out QPR but they have a lot of work to do if they want to challenge Real Madrid this week. Thanks for joining us.
3:21pm: GOAL! QPR have themselves to blame for some terrible defending of their own as they score an own goal care of Caulker and Liverpool go up 3-2. It was between him and Mario Balotelli for the shot on goal... of course Balotelli didn't get it, he's been woeful today.
3:19pm: What to say about what just happened... obviously Liverpool were favourites going into this match and when they scored the second goal it seemed to be game over. But their defending has been shocking today and they were finally made to pay with that second goal by QPR. Just minutes left now...
3:17pm: GOAL! What is going on?! Nothing for most of the game and now all defenses have disappeared as QPR equalise immediately through Eduardo Vargas' header from a corner.
3:16pm: GOAL! Liverpool respond quickly and Coutinho finds the back of the net and a possible winner!
3:13pm: GOAL! QPR find that equaliser through Eduardo Vargas! Just after Phillippe Coutinho is handed a yellow card the super sub is on target from close range.
3:11pm: Just five minutes of normal time remaining and QPR come close to scoring once again. Can they find an equaliser? With the chances they've had they'll be kicking themselves if not.
3:07pm: Liverpool are starting to look a lot better on the counter now, and it would seem they're finally starting to pick up. Karl Henry of QPR is handed a yellow card for a rough tackle.
3:05pm: Zamora comes off for QPR after putting in a top performance. In his place is Vargas.
3:03pm: Another chance for QPR - Zamora and Austin have been all over the ball today and the pair combine once more but Austin's shot is saved by Mignolet.
2:57pm: Glen Johnson is shown a yellow card for a bad foul - the defender hasn't had the best of games today, to say the least.
2:55pm: Here's a nice stat for you - Richard Dunne has scored 11 goals in the Premier League and 10 of them have been own goals. That's cruel on QPR, but they haven't capitalised on their chances so far and could be ahead if they had.
2:54pm: GOAL! Liverpool haven't looked likely to score today and they don't, as a Richard Dunne own goal puts them ahead.
2:53pm: Liverpool need to change things up a bit, and they bring on Allen and Coutinho for Lallana and Can.
2:50pm: Mario Balotelli! He might as well have had a goal handed to him on a silver plate and refused it. The striker is in front of an open goal, six yards out, and he misses. Get him off now Brendan.
2:47pm: Sandro is down for QPR and while he receives treatment it looks like Armand Traore will come on in his place.
2:43pm: QPR in with a decent chance thanks to a shot from Austin that is on a tight angle, but not tight enough and with noone on the other end.
2:37pm: Chances for both Liverpool and QPR in this half as Bobby Zamora sets Matty Phillips up on goal, while Jordan Henderson is wide of the target with his own shot.
2:32pm: Let the second half begin! Can Liverpool play like the side we remember from last season? Can QPR take the chances they make this time? Stay tuned and find out!
2:17pm: And that's a wrap on the first half.
2:16pm: Richard Dunne is shown a yellow card in extra time.
2:15pm: A chance for Liverpool as Gerrard shoots from the centre of the box but it's just too far to the right.
2:13pm: Brendan Rodgers doesn't look too happy on the touchline and Zamora and Austin have been great fro QPR this half, ripping apart the defence but failing to make it count. Is Rodgers considering how Liverpool will do against Real Madrid this week?
2:11pm: Mario Balotelli has a slight whiff of disinterest about him today but the stats make Liverpool look better than they are against QPR with the side having four chances on goal to the hosts' six.
2:04pm: Liverpool are aware that kick-off happened over half an hour ago, right? Cue countless jokes about Raheem Sterling sleeping on Twitter as the side look very disjointed and hand QPR some pretty big chances...
1:57pm: First shot for Liverpool as Mario Balotelli is within sight of the net but it's easily saved by Alex McCarthy.
1:55pm: It's more of the same as QPR struggle to do anything decent with their chances. Liverpool will be worried about their defence at present as they look second best to a side at the bottom of the table.
1:45pm: Not a great deal going on at the moment as Mario Balotelli fails to give the QPR defence any real trouble. Rangers are currently holding the majority of possession with 55%.
1:39pm: Austin again! Terrible work from Glen Johnson and Martin Skrtel, he takes advantage of their defensive moistakes and goes close but it's saved by Mignolet.
1:36pm: QPR continue to push forward but they don't exactly look dangerous at this stage with Fer's corner going more than terribly.
1:33pm: QPR have made decent start so far with Charlie Austin having an attempt on goal but it's too high. A positive beginning for a side not many think can win today.
1:30pm: And we're off!
1:25pm: For both clubs a win today would be a chance to start rebuilding again after a poor start to the season. Most football fans would realise that Liverpool are suffering badly without Luis Suarez in the fold though it should be remembered he missed the first six games of the season in 2013. And as the voices get louder to make a move on Harry Redknapp his side will need to show more character than ever before to prove he's still a worthy coach like Zamora believes.
1:20pm: It's 10 minutes until kick-off and Bobby Zamora has warned QPR against sacking Harry Redknapp, who looks to be struggling as QPR aim to keep their place in the Premier League this season.
"Harry has a wealth of experience and has seen it all. We are all behind him," Zamora said.

"He brought most of us in. Harry has supported us and wanted us here. Everyone is behind him and now we have just got to do our part on a match day.

"The press are perhaps making more of this and we are all asked the same question. It hasn't come to the point where it's panic stations - far from it."
1:14pm: So Sterling starts for Liverpool and Brendan Rodgers will be hoping he shrugs off recent controversy surrounding his international duty with England. QPR have certainly taken a roll of the dice with their starting line-up and with Rob Green out they may struggle at the back.
1:11pm: The line-ups for QPR and Liverpool are as follows:
QPR: McCarthy; Onuoha, Dunne, Caulker; Isla, Suk-Young; Sandro, Fer, Henry; Austin, Zamora.
Subs: Murphy, Traore, Ferdinand, Phillips, Kranjcar, Hoilett, Vargas.
Liverpool: Mignolet; Johnson, Lovren, Skrtel, Enrique; Gerrard, Can, Henderson; Lallana, Sterling; Balotelli.
Subs: Jones, Toure, Manquillo, Allen, Markovic, Coutinho, Lambert.
1:00pm: Good afternoon and welcome to IBTimes UK's coverage of QPR v Liverpool - it's a big game ahead as the Reds look to recover from a poor start to the season and Harry Redknapp aims to get QPR back into a winning frame of mind and off the bottom of the table.