Full time: Liverpool 4-3 Swansea City
Full time: Newcastle United 1-0 Aston Villa
Full time: Norwich City 1-0 Tottenham Hotspur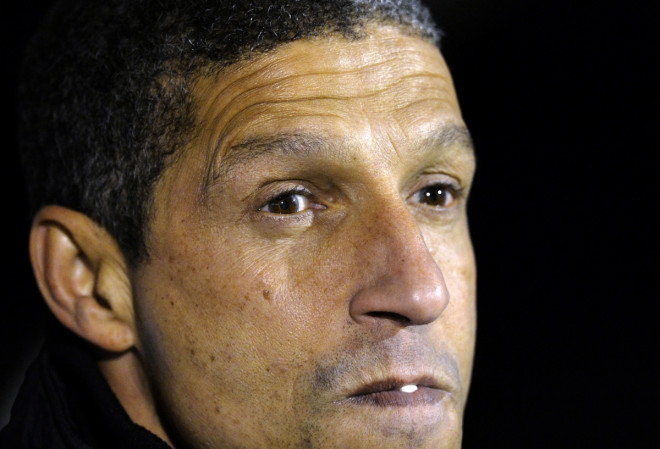 18:00: Well that's about all we've got time for on this Sunday evening. It's been made all worth it virtue of the seven-goal thriller at Anfield while both Newcastle United and Norwich City have grabbed crucial wins at home. I hope you've enjoyed following the action this afternoon and with the Champions League back this weekend, we'll be back soon with more like action. Until then, goodbye.

17:55: Norwich ease their relegation worries with a much-needed win over Tottenham. Robert Snodgrass struck the winner but Spurs were utterly woeful. Great result for Chris Hughton.

Full time: Norwich City 1-0 Tottenham Hotspur

17:49: Norwich strike the bar through Bradley Johnson's free kick and will they live to regret not finishing Tottenham off. Pressure building from the visitors.....

17:38: Despite the goal we have returned to the quality-deficient contest we had in the first half. Spurs very poor still and despite Soldado's introduction Norwich still survive.

17:29: More chances for Spurs but again John Ruddy is untested. This time Adebayor heads wide from Chadli's cross. Norwich pursuing a fourth straight home clean sheet and they're 20 minutes away from it.

17:27: Another chance for Soldado and once again he misses the target, heading wide from Lennon's cross.

17:25: Chances at both ends as first Adebayor breaks through after Bassong's mistake but Ruddy smothers the ball before Lloris' hands are stung by Snodgrass' effort. Roberto Soldado now on for Tottenham and he lashes against the side-netting with his first touch.

17:08: A goal out of nothing less than two minutes in. Johnson finds Robert Snodgrass, who is played onside by Kyle Naughton, and he cuts onto his left foot and guides the ball beyond Lloris. Excellent finish and just the start to the second half the game needed.

Goal: Norwich City 1-0 Tottenham Hotspur (Robert Snodgrass)

17:04: Teams out for the second half. Can only get better can't it?

16:52: A 45 minutes that none of us will get back. Norwich and Tottenham produce the most inspid half of football I've seen in years with no amount of quality or ambition. Terrible stuff. Put the Winter Olympics Closing Ceremony on. Better chance of Putin smiling than a moment of note at Carrow Road.

Half time: Norwich City 0-0 Tottenham Hotspur

16:41: Such little quality from these two sides this afternoon. Chance few and far between and both defences are on top. A snipet of Van Wolfswinkel's current confidence as he takes on Dawson one-one-one, and loses it.

16:26: Paulinho curls over for Tottenham in a rare chance for the visitors. Norwich do threaten at the other end as Olsson gets to the byline but his cross is just beyond the oncoming Leroy Fer.

16:15: Change for Tottenham already as Capoue is replaced by Nacer Chadli. Tim Sherwood forced into changing up his team already. The Frenchman's injury-plagued Spurs career continues.

16:12: Cagey opening from both sides here. Tottenham operating with Aaron Lennon on the left - not a pretty sight at the best of times - while Nathan Redmond is the Norwich player entrusted with supporting Van Wolfswinkel.

16:06: Ricky van Wolfswinkel, Norwich's record signing, hasn't scored since the opening day of the season and that run continues with a glaring miss in the opening minutes. Spurs fail to clear and with the ball bouncing around he misses the ball with both his right foot and then his head. Nothing going his way.

16:02: Underway at Carrow Road.

15:56: Biggest problem for Norwich is goals. Four in their last 10 league games, 11 in 13 at home. Tottenham are meanwhile the division's best away from home. Both teams are out ans we're almost ready to go.

15:54: Is Chris Hughton's job in jeopardy if |Norwich lose today? it would seem so after chief executive David McNally admitted the club were already looking at potential replacements for the ex-Newcastle boss.
"It would be almost delinquent of the football club to not be aware of potential candidates if for any reason your manager left," McNally said. "If results are not good enough you have to be aware of who is out there to help. You look at the market and who might be right for Norwich City.
"If a change was necessary it wouldn't be a case of, "Who are the contenders?" It would be a case of reviewing what is required, where are we going and who is best placed to take the club forward."
Teams:

Norwich City: Ruddy, Martin, Yobo, Bassong, Olsson, Tettey, Johnson, Snodgrass, Fer, Redmond, van Wolfswinkel.

Tottenham Hotspur: Lloris, Naughton, Dawson, Vertonghen, Rose, Capoue, Bentaleb, Paulinho, Lennon, Adebayor, Dembele.

15:44: So time to turn attention to the 4pm kick-off where Norwich City, who have slipped towards the drop zone, taking on Champions League chasing Tottenham. After seeing Liverpool beat Swansea, Tim Sherwood's side can't afford to relent in their pursuit of finishing in the top four, while the Canaries have won one of their last 13 games and Hughton's position is under severe threat. Team news on the way.

15:33: Loic Remy admits Newcastle are "relieved" to return to winning ways over an Aston Villa side who retreated into their shell as the game went on at St James' Park. For a side who possess a good threat on the break, Paul Lambert will be concerned with hos his side wilted.

15:27: Enough excitement to blow away your Sunday hangover. Liverpool prevail in a seven-goal thriller against Swansea while Newcastle leave it all so late to beat Aston Villa and end a run of four straight home league defeats through Loic Remy's thunderous strike. Goodness me and guess what, there is more where that came from!

Full time Newcastle United 1-0 Aston Villa

Full time: Liverpool 4-3 Swansea City

15:23: Newcastle get the breakthrough in the second minute of added time. De Jong's deflected shot bounces the way of Remy who turns onto his left foot and lashes past Guzan. Relief all around the north east.

Goal: Newcastle United 1-0 Aston Villa (Loic Remy)

15:20: Steven Gerrard hits the post himself at Anfield with a cracking shot from 25 yard. Liverpool so close to being out of sight. Another chance for Newcastle as the ball falls to substitute Dan Gosling but the ball flies over.
15:18: AGAINST THE POST. Newcastle somehow not ahead as de Jong robs Vlaar but Remy with the goal at his mercy, hits the upright. They won't get a better chance than that.

15:17: Suarez shoots straight at Vorm as Liverpool go looking for a fifth goal. The Swansea pressure has wilted somewhat since Henderson scored his second but the home side look a little nervy.

15:15: Into the last five minutes in both games at Anfield and St James'. Will we have a late goal in either game?

15:13: Once again Newcastle threaten as Sissoko gets a corner and from the resulting set-piece Williamson heads behind. Getting closer are the Toon, who wanted a penalty area for a handball from Bacuna but Martin Atkinson rightly waved away the appeals.

15:10: Newcastle continue to press and Loic Remy's near post drive brings the best out of Guzan. After a barage of pressure from the home side Sissoko blasts well over.

15:07: Unless there is a late spate of goals at St James' Park or Norwich and Tottenham forget their senses later on, I can safely say Liverpool v Swansea will be first on Match of the Day tonight. Good luck cutting this down to a highlights package. They could include the whole 90 minutes.

15:05: More goals at Anfield and Liverpool lead for a third time. Gerrard plays a beautiful crossed field pass to Suarez who comes in, shoots weakly but Williams half-clearance is straight at Henderson, whose first effort is saved by Vorm but he makes no mistake from two yards with the Swans 'keeper stranded.

Goal: Liverpool 4-3 Swansea City (Jordan Henderson)

15:02: Luuk de Jong on Papiss Cisse off for Newcastle. Less than 20 minutes left in a decent game in the north east.

15:01: I want to give you updates from St James' Park, I really do but all the action is at Anfield. Moussa Sissoko comes inside but drags wide for Newcastle, who are cranking up the pressure but are failing to produce a cutting edge.

14:57: And now Mike Jones turns away a Liverpool penalty appeal after Suarez is felled - an incident which looked more like a clash of legs. Would have been a controvercial award that, after the home side failed to give the ball back after it was put out following injury to Chico Flores.

14:55: I am not for the concept of equalling decisions out but after maybe conceding a soft penalty, Liverpool have got away with one there. Simon Mignolet clearly handles the ball outside of the penalty area, something he realises himself as he lets go with Bony lurking. Very lucky.
14:53: Chance for Liverpool to go ahead for a third time as Allen feeds Sturridge whose shot is deflected wide off Williams. From the resulting corner, Suarez gets in, but volleys into the ground and over.

14:49: Swansea totally dominant at the start of his second half and they almost take the lead for the first time. Bony plays a brilliant backheel into the path of De Guzman who despite the attention of Johnson gets his shot away but Mignolet is equal to it.

14:47: So Sterling off Allen on for Liverpool. A muted response from the Anfield crowd though it should give the Reds a greater amount of control in the middle of the park.

14:45: The Swansea fans think their side are ahead, but they are decieved by the angle as de Guzman's free-kick goes beyond Mignolet but hits the side netting. Looks like Liverpool are going to add an extra man to their midfield, with Joe Allen coming on.

14:44: Naturally, the six goals at Anfield means most of our focus has been there but both sides are going close at St James' and it's Newcastle who again should do better. Remy shifts the ball on to Gouffran but the Frenchman drags wide.

14:38: Unbelievable. Swansea level three minutes into the second half through a Wilfried Bony penalty after Martin Skrtel had a coming together with the African forward. Referee Mike Jones had no hessitation but replays are somewhat inconclusive from what I've seen.

Goal: Liverpool 3-3 Swansea City (Wilfried Bony)

Penalty to Swansea City

14:35: Second halfs are underway at Anfield and St James'. Jonjo Shelvey off for Swansea it's worth mentioning.

14:23: Totally mental half at Anfield. Five goals and defensive discipline totally disregarded. Liverpool ahead, but Swansea have been more than decent. At St James' Park meanwhile it is level, but no less entertaining. Papiss Cisse misses a sitting on the whistle though.

Half time: Newcastle United 0-0 Aston Villa
Half time: Liverpool 3-2 Swansea City
14:16: Another opportunity for Swansea to go in level but Nathan Dyer drags wide after another decent move from the visitors.

14:13: To emphasise Liverpool's impressive attacking resources, they have now scored as many league goals as Manchester City, albeit having played nearly 45 minutes more. Despite their problems at the back you fancy there will be more this afternoon. Swansea come again though, with Mignolet making a great save from Bony.

14:08: The first half goal glut continues at Anfield as Liverpool re-take the lead and a second for Daniel Sturridge. Suarez toils with Rangel, crosses and Sturridge heads home unmarked from six yards. Very easy.

Goal: Liverpool 3-2 Swansea City (Daniel Sturridge)

14:02: You'd be forgiven for thinking nothing was going on at St James' Park but it's a good game in the north east but we've yet to have the breakthrough. Villa's threat is coming as much from dominating possession as it is from the counter-attack at the moment. Newcastle haven't renegsged themselves after a good start.

13:59: Just 27 minutes gone and we've had four goals at Anfield. Shelvey's free-kick causes mas confusion and is headed goalwards by Bony and the ball deflects off Martin Skrtel and beyond Simon Mignolet. The dubious goals panel will rule on who will be awarded the goal, but it looked like the original header was going off-target before being redirected by Skrtel. Mental start.

Goal: Liverpool 2-2 Swansea City (Martin Skrtel own goal)

13:55: What a first half at Anfield and Jonjo Shelvey scores on his return to Merseyside. The former Reds man hits the ball on the run from 25 yards in off the crossbar. No celebration from Shelvey, something which is acknowledged by the Kop. Outstanding strike and Swansea are back in it.

Goal: Liverpool 2-1 Swansea City (Jonjo Shelvey)

13:53: Jordan Henderson breaks his goal duck with a beauty at Anfield. Sturridge toe pokes it through to the edge of the box where Henderson takes on touch to control it and with his second he sweeps past Vorm.

Goal: Liverpool 2-0 Aston Villa (Jordan Henderson)

13:49: Villa have been very quiet so far but two chances come in as many minutes. El Ahmedi crosses behind Benteke before the Morocco international hits another just beyond Wiemann.

13:45: Jonjo Shelvey was everywhere in the game at the Liberty Stadium between these two earlier in the season and he's involved at almost every opportunity this afternoon. Another nice Swansea move ends with the England international crossing for Bony, but the forward miss-kicks seven yards out. Garry Monk's side very much in this.

13:41: More pressure from Newcastle. Papiss Cisse, who Pardew has admitted is fighting for his future at Newcastle collects the ball from a lofted pass into the penalty area and his curling shot is spilled by Guzan and put behind for a corner.

13:38: The home side are quickly into the accendency at St James' Park too and almost get the start manager Alan Pardew desired as Brad Guzan saves well from Loic Remy's strike. At Anfield, Wilfried Bony flashes over the bar.

13:36: Liverpool like a fast start and they're kept that run going. Daniel Sturridge scores for an eighth Premier League game in a row after rounding Vorm and passing into an empty net.

Goal: Liverpool 1-0 Swansea City (Daniel Sturridge)

13:31: And now we've begun in the north east.

13:30: Teams are out at Anfield and St James' Park. We're underway in Merseyside.
13:17: Paul Lambert plans to set Villa up in the same way as he did in the 2-2 draw against Liverpool, which should have yielded a win after Luis Suarez dived to win a penalty. Newcastle can call on those thre aforementioned players but must impress a home support craving a performance following the 4-0 loss to Tottenham. Alan Pardew will be hoping the last 11 days have healed the pain of that result.
13:10: After wins for Chelsea, Arsenal and Manchester Cty, Liverpool must react with a win to keep pace in the title race and to hold off Tottenham Hotspur in the race for fourth. Swansea grabbed a credible goal-less draw with Napoli in mid-week, but are suffering badly from a lack of resources.

13:04: Since the sale of Yohan Cabaye in January Newcastle haven't scored a goal let alone won a match and today they hope to break a sequence of four successive home defeats. Fabricio Coloccini, Cheick Tiote and Loic Remy all return for the visit of Aston Villa, who have been sucked to within four points of the bottom three after a run of one win in their last six

12:55: Teams:
Newcastle United: Krul, Debuchy, Williamson, Coloccini, Dummett, Sissoko, Tiote, Anita, Gouffran, Remy, Cisse.
Aston Villa: Guzan, Bacuna, Vlaar, Baker Bertrand, Westwood, Delph, El Ahmadi, Weimann, Benteke, Agbonlahor.
Liverpool: Mignolet, Johnson, Flanagan, Skrtel, Agger, Gerrard, Henderson, Sterling, Coutinho, Suarez, Sturridge.
Swansea City: Vorm, Rangel, Chico, Williams, Taylor, Britton, de Guzman, Shelvey, Dyer, Routledge, Bony.
12:50: It's all about the battle for the Champions League and at the bottom on this Sunday afternoon. Liverpool look to keep themselves in the title race and take advantage of any jadedness on Swansea's part at Anfield while Newcastle, who have lost three in a row, host Aston Villa. Later, the Premier League's away day specialists travel to Norwich City, whose manager Chris Hughton is under real pressure having not won for a month. Team news on the way.