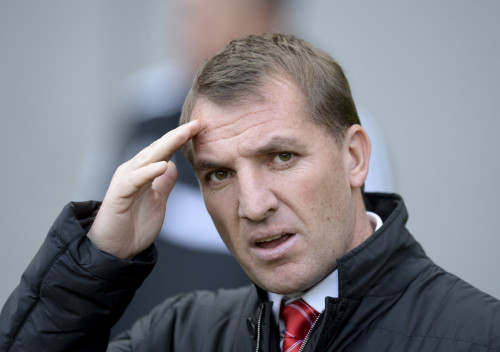 Liverpool have reportedly abandonded all plans to sign new players this month with the side having failed to land top target Mohamed Salah.
The Reds were believed to be considering entering the market for defensive additions with injuries building up just as the squad prepare for the final three months of the season.
Holding onto a top four spot only by goal difference, Rodgers has been urged to enter into the transfer market to assure that Liverpool can finish the season on a strong note but PA Sport claims that the opposite will now be the case.
The side had been in talks with Salah over a deal for the Basel star but as Chelsea sold Juan Mata to Manchester United the Blues swooped for the Egypt international and confirmed on Friday that an agreement is in place for him to make the move to Stamord Bridge.
And now Rodgers has reportedly decided that he would rather wait until the summer to bolster the squad, putting full trust in his current side to finish out the season achieving their goal of Champions League qualification.
The Reds were not tipped to improve considerably on last season's efforts but the side have well and truly proven their critics wrong so far in the current campaign and up until Christmas they were in serious contention for top spot in the table.
They are still within reach of a shock title tilt but top-four is more likely the goal for Rodgers now and as he considers making additions this month the manager is believed to prefer the option of saving his change for the summer when players aren't as overpriced.
One of the issues with landing Salah would have been the fact that not many top players are available in the current window, and as Chelsea searched for a quick replacement for Mata they turned to a target whom Liverpool had been closely monitoring for months.
It will certainly be a risk on Rodgers' part trusting his current side to see out the rest of the season but with their performances so far the squad have shown that they are capable of standing tall against the Premier League's current leaders.