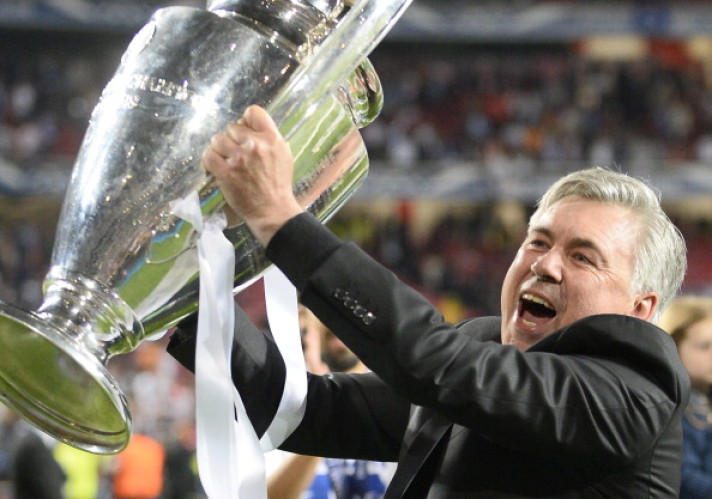 Former Chelsea manager Carlo Ancelotti is temped to reconsider his one-year sabbatical plans in order to replace Brendan Rodgers at Liverpool, reports in Spain claim.
The prestigious Italian lead Real Madrid to victory in the Champions League and the Copa del Rey last season after replacing Jose Mourinho at the Santiago Bernabeu.
But after failing to replicate those achievements during his second campaign at the La Liga giants, Real Madrid sacked him on Monday 25 May.
Just before the announcement and with reports already suggesting his departure since Real were eliminated from the Champions League by Juventus, Ancelotti revealed he intended to stay at the Bernabeu, while if he was fired by the Spanish club he would take a year off from management.
"My future is clear in my head. I will continue here at Real Madrid or I will stop for a year. I think we are going to meet next week to clarify the future of the club," the manager revealed before discovering his fate.
But now Spanish newspaper Marca claims he may rethink his 12-month sabbatical plans in order to move to Anfield after Liverpool approached him to replace Rodgers. The Reds boss has been under scrutiny after a poor season that culminated in a sixth-place Premier League finish.
Marca points out AC Milan and West Ham United have also expressed their interest in securing the Italian but Ancelotti would only change his plans for a "historic" club such as Liverpool.
The Spanish newspaper claims Ancelotti's first intention remains to take a break but insists "Liverpool may be the only club capable of changing his mind".
Meanwhile, former Anfield manager Rafa Benitez is the favourite to fill Ancelotti's void at the Santiago Bernabeu.