Liverpool and Barcelona will try to sign Argentina's future no.1 Gero Rulli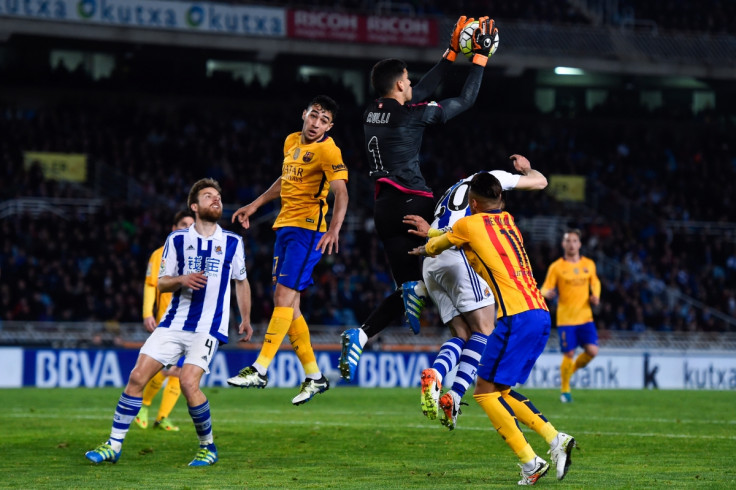 Gero Rulli is one of the most promising goalkeepers in world football. At the age of 23, he has played two full seasons in La Liga, guarding the net for Real Sociedad. So far, he is not widely recognised in European football, but unless he suffers an unexpected setback, he will represent Argentina in the Rio 2016 Olympic Games in August.
In fact Argentina head coach Tata Martino did not hesitate when he recently remarked that "Rulli will probably be the national team goalkeeper for the next 10 years. Barring any strange happenings, that ought to be the case."
The former Estudiantes de La Plata goalkeeper has to wait a few more months to make his international debut alongside Lionel Messi, Ángel Di Maria and the rest of his Albiceleste teammates. But before that milestone, he has an important decision to make at club level.
The talented goalkeeper, born in Buenos Aires, is still technically on loan from Uruguayan club Deportivo Maldonado, where his ownership rights are held by an investment group. But after two seasons on loan at Real Sociedad, he will be sold to a major club in the coming weeks. According to reliable Spanish sources, including Marca and Vozpopuli, Liverpool and Roma are among his suitors.
Both clubs have reportedly offered a five-year contract and are ready to fulfil the investors' expectations. Rulli has showed discomfort with his current contractual situation and he is seeking stability. Mundo Deportivo add that Barcelona are considering the option of paying the amount of money requested by Rulli's owners − thought to be in excess of £8 million – if they decide to sell Marc-André Ter Stegen. What seems clear is that Rulli is ready to take the leap and, taking into account his potential, he will be one of the main players in the summer transfer window in Spain.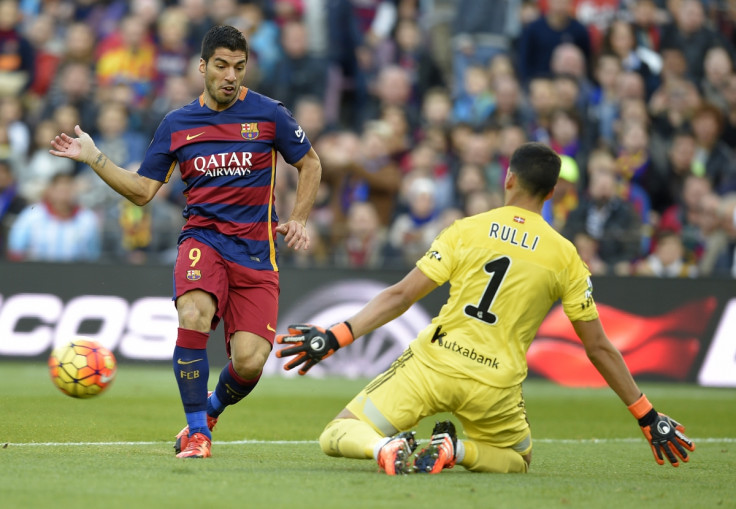 According to sources coming from the Basque Country, the player has not ruled out the option of renewing his stay at Real Sociedad, as he wants to play as much as possible during this crucial period of his career. But the same sources confirm Real Sociedad will not offer more than £4m. Real's president, Jokin Aperribay, admitted they will do their best to keep hold of him but, unless there is a change in the situation, his days at David Moyes' former side are numbered.
It would be a strange move if the Basques, a humble club from an economical perspective, sign a player who is likely to become one of the top 20 most expensive goalkeepers in transfer history sooner rather than later.
Would Rulli fit Liverpool's style? Definitely. He is very authoritative, his reflexes are superb and he is reliable in aerial duels. He shows an outstanding calmness even in high-pressure situations and Premier League atmospheres will not scare him, having already played in some of the noisiest Argentinian stadiums. Besides all that, Rulli is wise to the common tricks of the trade. He doesn't lose his cool when the opposition try to waste time or feign injury when his side is ahead.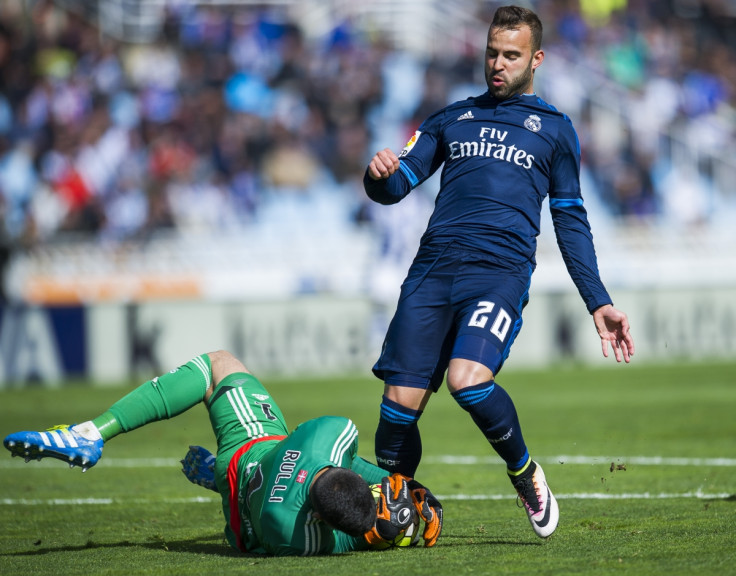 But this raw diamond needs to be polished. He needs to improve his physical condition and his footwork and passing are not what we have come to expect from a modern goalkeeper at the top level. He will definitely have to work on this aspect if he wants to be an alternative for Claudio Bravo at Barcelona. The player has already declined an offer from Juventus two years ago because he knew he would have played a secondary role with the Italian side, according to Mundo Deportivo. It seems unlikely he would be prepared to play second fiddle to Bravo at Camp Nou.
His future might not be clear until the last week of August, with the Rio 2016 football finals taking place on 19 August at the Maracaná. But according to Spanish media, Liverpool, Roma and Barcelona will be keeping a close eye on the young man backed to represent his country for the next decade, according to his national team boss Tata Martino. His age and potential mean he will be a bargain for someone and it would not be surprising if more suitors are to join Liverpool, Roma and Barcelona before the transfer window opens.
© Copyright IBTimes 2023. All rights reserved.