Liverpool boss Brendan Rodgers: 'No comparison' between Steven Gerrard and Jordan Henderson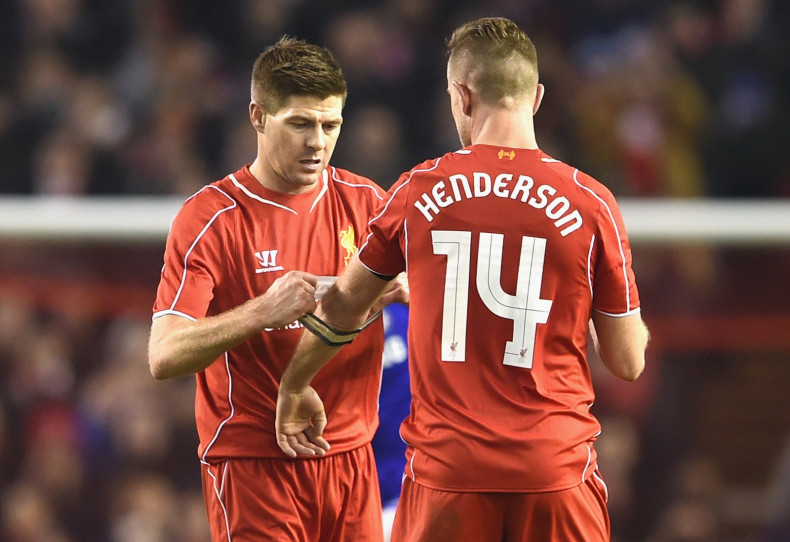 Liverpool manager Brendan Rodgers has insisted there is little merit in comparing Jordan Henderson with club stalwart Steven Gerrard and expressed concerns that there is currently too much pressure being heaped on the young midfielder's shoulders following a series of impressive performances.
Vice-captain Henderson, 24, has been receiving plaudits for the mature and confident manner in which he has assumed the mantle of midfield responsibility at Anfield in the absence of the long-time skipper, who has been sidelined since early February with a hamstring injury sustained in the eventful win over Tottenham Hotspur.
Stunning long-range strikes in subsequent victories over Premier League holders Manchester City and struggling Burnley suggest Henderson has made great strides in terms of his technical ability and that, along with his impressive athleticism and insatiable work rate, has led many to suggest he could be the rightful heir to Gerrard when he finally departs Liverpool in order to join Major League Soccer outfit Los Angeles Galaxy in the summer.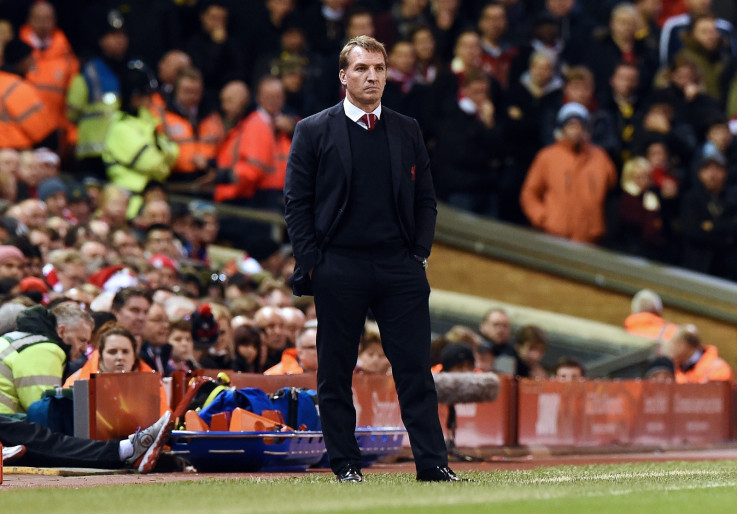 Brendan Rodgers is not comparing Jordan Henderson with Steven Gerrard
Getty Images
Rodgers is not at all keen on such lofty comparisons, though, and is evidently aiming to keep Henderson grounded, while ensuring the former England Under-21 captain receives the appropriate recognition for his own individual qualities.
"There is no comparison [between Gerrard and Henderson]. People should stop trying to put pressure on a young player like Jordan," he told reporters at a press conference prior to Liverpool's FA Cup quarter-final tie against Blackburn Rovers.
"Just because Jordan takes corners, it doesn't mean he's the next Steven Gerrard. Just because he shoots from outside [the] box, it doesn't mean he's the next Steven Gerrard. Jordan is improving every day. Tactically, his understanding of different systems is developing. He's a first-class footballer."
FA Cup run continues for Liverpool
Liverpool head into the cup clash with Championship side Blackburn on an excellent run of form domestically. While Rodgers was obviously disappointed with the Europa League penalty shootout defeat to Besiktas in February, such a blip has not slowed his side's progress at home and they can now boast a 12-match unbeaten run in the Premier League.
Their place in the last eight of the FA Cup was only secured due to second-half efforts from Daniel Sturridge and Adam Lallana in a tense fifth-round victory over Crystal Palace at Selhurst Park in February and Rodgers is expecting a similarly tough test from Blackburn.
He said: "Gary [Bowyer] has done a fantastic job in difficult circumstances. His team got their first win away for four months in the week."
While Rodgers is clearly pleased with his side's progress in the prestigious old competition, he was not shy in expressing his distaste for the fact that the semi-finals are now traditionally held at Wembley.
"In many ways I wish semi-finals weren't at Wembley as I think it takes something away from it," he said. "Wembley should be just for the final."