Liverpool manager Jurgen Klopp is hoping the Reds' pre-season schedule will allow him to improve and use different systems but admits he is not sure what style the Reds will have to use next season.
Klopp's side are set to return to pre-season training next week ahead of their upcoming Hong Kong tour and involvement in the Audi Cup, and the former Borussia Dortmund boss is hoping the new recruits and young starlets can help the Anfield club's progress.
Liverpool have already signed two attackers in Mohamed Salah and Dominic Solanke and are hoping to press on with a deal for the £70m-rated RB Leipzig midfielder Naby Keita, who is open to leaving Ralph Hassenhutl's men this summer.
The new signings, along with talented youngsters such as Trent Alexander-Arnold and Ovie Ejaria, will be crucial to Liverpool's evolution as they prepare themselves to compete both domestically and overseas, and Klopp thinks the club's youth are capable of making a "big difference".
"Usually you always want to take the next step from one year to the next year," Klopp told Liverpool's official website. "You have to see how things fit and when the new players are in.
"Young players are one year older, that doesn't make the biggest difference but being one year longer involved in the first team.
"They can make big steps because they are a little bit settled in a good way. They feel not as excited anymore about each day in training, thinking 'Oh my god, that's Adam Lallana next to me' and things like this. That can be a big difference.
"You have to probably make one or two steps back to then make five or six steps in the right direction. They are the same objectives."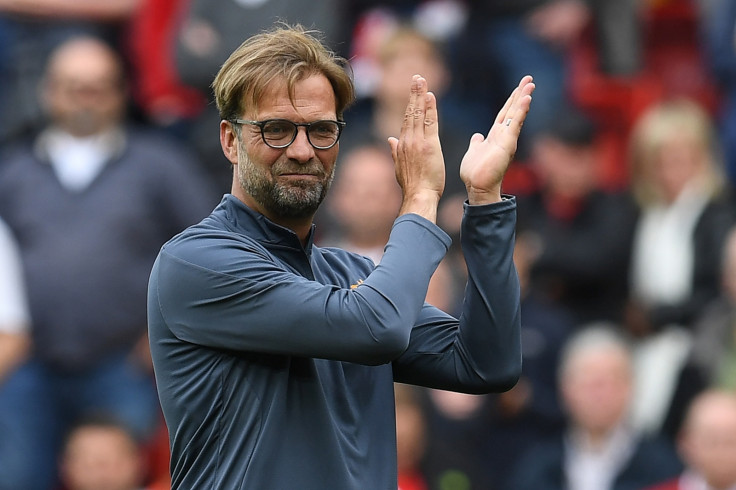 Klopp has not been afraid to implement different systems in order to squeeze every ounce from his players during his time at Liverpool. The German changed his side's formation last season as they secured Champions League qualification and hinted that he may set out the Reds in a number of different ways in the next campaign. But in order to be able to, the Anfield hierarchy need to press on with further signings.
"Tactically-wise, getting more flexible – depending who is there and when – and introducing different systems.
"[In 2015-16], we played most of the time kind of 4-2-3-1, [in 2016-17] most of the time 4-3-3 or 4-5-1. In our opinion, it fitted best to the players we had.
"I'm not sure which way we have to play next year, there will be a few different ones. And we'll prepare for European football also, so we need a bigger squad of course. We'll be good. I'm looking forward to it."